People's Choice 2015
Live Stream, Nominees, Date, Predictions, Lineup
Nokia Theatre, Los Angeles, CA 7 January, 9pm ET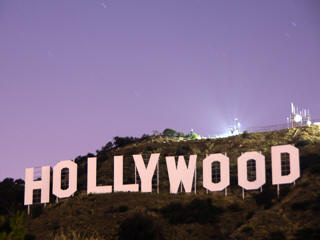 The People's Choice, commonly abbreviated to PCA, is the first major awards ceremony of the US award season, which typically runs mainly through January and February before returning later in the year for the big MTV collection of awards. Currently taking place at the famous Nokia Theatre in LA these awards are slightly different in that they cover categories across movies, TV and music, so where they cross more than one category we'll include them in all, so please don't be confused if you see these awards in more than one place on the site!
The name of the show is key in that these awards are all voted for by the general public, which leads them great credibility in the eyes of their recipients as they can be sure the audience is appreciative of their work, as opposed to some of the shadowy committee-voted awards which often lend themselves to conspiracy theories about possible political and personal motivations.
The eclectic nature of the awards and nominees makes for a star-studded evening that few occasions can match, and space near the red carpet is at an absolute premium, so you will need to be there very early in the day if you hope to catch a glimpse of any of the stars arriving. You can buy tickets to guarantee your spot (see the ticket sales link at the bottom of the page) but they are pricey, so for most of us watching on TV or online is the only realistic option. If I do ever make it to LA though, grabbing a spot on the red carpet at one of these awards nights will definitely be near the top of my to do list! If you have been before we would be really interested to hear about your experiences - there's a comments section at the bottom of this page.
The winners at these awards are generally seen as being good indicators of which movies/actors are going to do well in the rest of the awards ceremonies that follow over the next month or so, so it's especially worth keeping an eye on if you would like some advance ideas of the potential big winners at the Oscars, Golden Globes etc.
Nominations and Predictions
The 2015 event is the 41st occasion of the People's Choice Awards. Full list of nominations, plus our predictions (in italics) for what they're worth:
Favorite Movie

22 Jump Street
Captain America: The Winter Soldier
Guardians of the Galaxy
Maleficent
X-Men: Days of Future Past

Favorite Movie Actor

Brad Pitt
Channing Tatum
Hugh Jackman
Mark Wahlberg
Robert Downey Jr.

Favorite Movie Actress

Angelina Jolie
Emma Stone
Jennifer Lawrence
Melissa McCarthy
Scarlett Johansson

Favorite Movie Duo

Andrew Garfield & Emma Stone (The Amazing Spider-Man 2)
Chris Evans & Scarlett Johansson (Captain America: The Winter Soldier)
Jonah Hill & Channing Tatum (22 Jump Street)
Shailene Woodley & Ansel Elgort (The Fault in Our Stars)
Shailene Woodley & Theo James (Divergent)
Favorite Action Movie
The Amazing Spider-Man 2
Captain America: The Winter Soldier
Divergent
Guardians of the Galaxy
X-Men: Days of Future Past

Favorite Action Movie Actor

Chris Evans
Denzel Washington
Hugh Jackman
Liam Neeson
Mark Wahlberg

Favorite Action Movie Actress

Angelina Jolie
Jennifer Lawrence
Scarlett Johansson
Shailene Woodley
Zoe Saldana

Favorite Comedic Movie

22 Jump Street
Blended
Let's Be Cops
Neighbors
The Other Woman

Favorite Comedic Movie Actor

Adam Sandler
Channing Tatum
Jonah Hill
Seth Rogen
Zac Efron

Favorite Comedic Movie Actress

Cameron Diaz
Charlize Theron
Drew Barrymore
Melissa McCarthy
Tina Fey

Favorite Dramatic Movie

The Fault in Our Stars
The Giver
Heaven Is for Real
If I Stay
Noah

Favorite Dramatic Movie Actor

Ben Affleck
Brad Pitt
George Clooney
Matt Damon
Robert Downey Jr.

Favorite Dramatic Movie Actress

Chloe Grace Moretz
Emma Stone
Meryl Streep
Reese Witherspoon
Shailene Woodley

Favorite Family Movie

Alexander and the Terrible, Horrible, No Good, Very Bad Day
How to Train Your Dragon 2
The LEGO Movie
Maleficent
Rio 2

Favorite Thriller Movie

Annabelle
Dracula Untold
The Equalizer
Gone Girl
The Purge: Anarchy

Favorite TV Show

The Big Bang Theory
Game Of Thrones
NCIS
Once Upon a Time
The Walking Dead

Favorite Network TV Comedy

2 Broke Girls
The Big Bang Theory
Modern Family
Mom
New Girl

Favorite Comedic TV Actor

Ashton Kutcher
Chris Colfer
Jesse Tyler Ferguson
Jim Parsons
Ty Burrell

Favorite Comedic TV Actress

Amy Poehler
Kaley Cuoco-Sweeting
Melissa McCarthy
Sofia Vergara
Zooey Deschanel

Favorite Network TV Drama

Chicago Fire
Downton Abbey
Grey's Anatomy
Revenge
Scandal

Favorite Dramatic TV Actor

Dax Shepard
Jesse Williams
Justin Chambers
Patrick Dempsey
Taylor Kinney

Favorite Dramatic TV Actress

Alyssa Milano
Ellen Pompeo
Emily VanCamp
Hayden Panettiere
Kerry Washington

Favorite Cable TV Comedy

Baby Daddy
Cougar Town
Faking It
Melissa & Joey
Young & Hungry

Favorite Cable TV Drama

Bates Motel
Pretty Little Liars
Rizzoli & Isles
Sons of Anarchy
True Detective

Favorite Cable TV Actor

Charlie Hunnam
Eric Dane
Matt Bomer
Sean Bean
William H. Macy

Favorite Cable TV Actress

Angie Harmon
Ashley Benson
Courteney Cox
Kristen Bell
Lucy Hale

Favorite TV Crime Drama

Bones
Castle
Criminal Minds
The Mentalist
NCIS

Favorite Crime Drama TV Actor

David Boreanaz
Kevin Bacon
Nathan Fillion
Shemar Moore
Simon Baker

Favorite Crime Drama TV Actress

Emily Deschanel
Lucy Liu
Mariska Hargitay
Robin Tunney
Stana Katic

Favorite Network Sci-Fi/Fantasy TV Show

Beauty and the Beast
Marvel's Agents of S.H.I.E.L.D.
Once Upon a Time
Supernatural
The Vampire Diaries

Favorite Cable Sci-Fi/Fantasy TV Show

American Horror Story
Doctor Who
Game of Thrones
Outlander
The Walking Dead

Favorite Sci-Fi/Fantasy TV Actor

Ian Somerhalder
Jared Padalecki
Jensen Ackles
Misha Collins
Paul Wesley

Favorite Sci-Fi/Fantasy TV Actress

Ginnifer Goodwin
Jennifer Morrison
Jessica Lange
Kristin Kreuk
Nina Dobrev

Favorite Competition TV Show

America's Got Talent
Dancing with the Stars
Hell's Kitchen
MasterChef
The Voice

Favorite Daytime TV Host(s)

Ellen DeGeneres
Kelly Ripa & Michael Strahan
Queen Latifah
Rachael Ray
Steve Harvey

Favorite Late Night Talk Show Host

Conan O'Brien
Craig Ferguson
David Letterman
Jimmy Fallon
Jimmy Kimmel

Favorite Dramedy

Awkward.
Orange Is the New Black
Shameless
Suits
White Collar

Favorite TV Icon

Betty White
Katey Sagal
Mark Harmon
Tim Allen
Tom Selleck

Favorite TV Duo

David Boreanaz & Emily Deschanel (Bones)
Ginnifer Goodwin & Josh Dallas (Once Upon a Time)
Jared Padalecki & Jensen Ackles (Supernatural)
Nathan Fillion & Stana Katic (Castle)
Nina Dobrev & Ian Somerhalder (The Vampire Diaries)
Favorite TV Character We Miss Most

Dr. Cristina Yang played by Sandra Oh (Grey's Anatomy)
Dr. Lance Sweets played by John Francis Daley (Bones)
Hershel Greene played by Scott Wilson (The Walking Dead)
Leslie Shay played by Lauren German (Chicago Fire)
Neal Cassidy played by Michael Raymond-James (Once Upon a Time)

Favorite Actor In A New TV Series

Ben McKenzie
David Tennant
Dylan McDermott
Laurence Fishburne
Scott Bakula

Favorite Actress In A New TV Series

Debra Messing
Jada Pinkett Smith
Octavia Spencer
Tea Leoni
Viola Davis

Favorite Sketch Comedy TV Show

Drunk History
Inside Amy Schumer
Key & Peele
Kroll Show
Saturday Night Live

Favorite Animated TV Show

American Dad
Bob's Burgers
Family Guy
The Simpsons
South Park

Favorite New TV Comedy

A to Z
Bad Judge
black-ish
Cristela
Jane the Virgin
Marry Me
The McCarthys
Mulaney
Selfie

Favorite New TV Drama

Constantine
The Flash
Forever
Gotham
Gracepoint
How to Get Away with Murder
Madam Secretary
The Mysteries of Laura
NCIS: New Orleans
Red Band Society
Scorpion
Stalker

Favorite Male Artist
Blake Shelton
Ed Sheeran
John Legend
Pharrell Williams
Sam Smith

Favorite Female Artist

Beyonce
Iggy Azalea
Katy Perry
Sia
Taylor Swift

Favorite Group

Coldplay
Imagine Dragons
Maroon 5
One Direction
OneRepublic

Favorite Breakout Artist

5 Seconds of Summer
Charli XCX
Fifth Harmony
Meghan Trainor
Sam Smith

Favorite Male Country Artist

Blake Shelton
Brad Paisley
Hunter Hayes
Luke Bryan
Tim McGraw

Favorite Female Country Artist

Carrie Underwood
Dolly Parton
Faith Hill
Lucy Hale
Miranda Lambert

Favorite Country Group

The Band Perry
Florida Georgia Line
Lady Antebellum
Rascal Flatts
Zac Brown Band

Favorite Pop Artist

Beyonce
Jennifer Lopez
Jessie J
Sia
Taylor Swift

Favorite Hip-Hop Artist

Drake
Iggy Azalea
Jay Z
Nicki Minaj
T.I.

Favorite R&B Artist

Chris Brown
Jennifer Hudson
John Legend
Pharrell Williams
Usher

Favorite Album

G I R L by Pharrell Williams
Ghost Stories by Coldplay
In the Lonely Hour by Sam Smith
My Everything by Ariana Grande
X by Ed Sheeran

Favorite Song

All About That Bass by Meghan Trainor
Bang Bang by Jessie J, Ariana Grande & Nicki Minaj
Maps by Maroon 5
Shake It Off by Taylor Swift
Stay with Me by Sam Smith
Live Streaming
We'll be keeping an eye out for live online streams of the event, but be warned CBS haven't been too good at this in the past. You will be able to watch after the fact on the CBS website but there is currently no announcement on live streaming. There will also be clips and highlights here:
One part of the event you will definitely be able to see is the live video of the stars arriving on the red carpet, taking you right to the front of an area you would need to queue all day for if you were attending in person:
People's Choice red carpet live stream
There is also a Ustream channel promising coverage of the main show, but to be honest I would treat this claim with caution until such point as it actually appears:
Hotels and Accommodation
If you're in Los Angeles during the awards season early in the year there are usually some reasonable deals to be had on the local hotels, which will often have spare capacity as compared to the peak summer months, so be sure to shop around for the best deals. You can check out availability and make reservations for local hotels here.
Reviews & Sharing
Page content by Martin Kerrigan. If you have found the content on this page useful then please feel free to share it with your friends and family using the social media sharing tools below, or if you have any information or updates that might be useful for us to add to the page then please contact us