Mummers Parade 2016
Live Stream, Route, Start Time, Lineup
Philadelphia, PA 1 January, 10am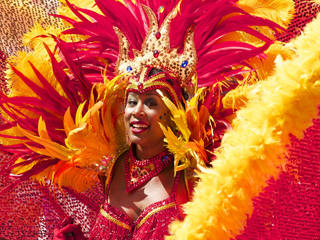 The Philadelphia Mummers parade is a new year tradition on a scale unique to this city, bringing crowds out into the streets to watch a veritable cavalcade of sound and colour as floats, performers and various acts take to the streets to celebrate the start of another new year.

In recent years the Mummers Parade has become available to a much wider audience, with the advent of online streaming providing a viewing platform for people around the world to watch this fascinating spectacle, whether they are Philadelphia expats feeling nostalgic for their home town or just interested viewers looking for something a little different to watch on new years day. Either way, the Philadelphia Mummers parade is an event and sight we strongly recommend.
Route and Schedule
The parade actually changed for the 2015 parade, the first modifications in several years. This year's parade will likely again follow the new route, beginning at 15th and Market near Dilworth Park for the judging prior to moving down to City Hall. The parade will then travel south down Broad Street to Washington Avenue. This is pretty much a reversal of the previous route. Other judging areas will be at The Union League of Philadelphia and at the intersection of Broad Street and Carpenter Street.
The String Band order of march for 2015 is below, 2016 details to follow
1 Uptown
2 Greater Overbrook
3 Duffy
4 Durning
5 South Philadelphia
6 Aqua
7 Greater Kensington
8 Fralinger
9 Polish American
10 Broomall
11 Quaker City
12 Woodland
13 Pennsport
14 Avalon
15 Hegeman
16 Ferko
Live Streaming
For anyone who can't make it in person, the Philadelphia Mummers parade is being streamed live online this year, starting from 10am local time, and running through until around 6pm, followed by later coverage of the SugarHouse Casino Fancy Brigades from 8pm to 10pm:
Hotels and Accommodation
If you're in Philadelphia over the New Year period and looking for somewhere to stay, then the town will be busy so make sure you get your booking made as early as possible. You can check out availability and make reservations for local hotels here.
Reviews & Sharing
Page content by Martin Kerrigan. If you have found the content on this page useful then please feel free to share it with your friends and family using the social media sharing tools below, or if you have any information or updates that might be useful for us to add to the page then please contact us