Rose Parade 2016
Live Stream, Route, Start Time, Schedule, Lineup
Pasadena, CA, 1 January, 8am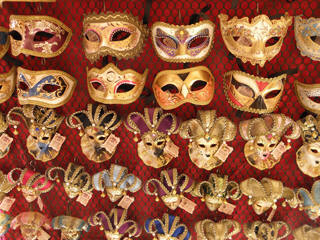 The annual Rose Parade in Pasadena is part of a whole set of New Year celebrations that make up the famous and acclaimed Tournament of Roses, a series of events that capitalise on the warm California sunshine to welcome the start of the new year in fine style, and culminates in the Rose Bowl college football game. It is one of many parades taking place in the US over the New Year period, including the Orange Bowl parade and Cotton Bowl parade.
Although there is Grandstand seating available for the event (see the tickets link lower down this page) for the most part this is a free event, with curbside viewing very much the accepted norm, although as with all events of this nature early arrival is essential to secure the best viewing points, so it's recommended to shake of any after-effects of any new year's eve celebrations you may have indulged in as quickly as possible and head down into town as soon as you can.
The Rose Parade grandly brands itself as "America's New Year Celebration" and includes a procession of floats, traditionally decorated with masses of flowers, marching bands and equestrians. After the parade the crowds usually head off to the Rose Bowl to watch the Rose Bowl college football game. Since 2011, the parade has been sponsored by Honda.
Horses have always traditionally played a significant part in the parade, and the equestrian section, organised by the Los Angeles Equestrian Center, is one of the most anticipated parts of the day.
Route and Schedule
The 2016 parade is the 127th time this event has taken place. The parade route predominantly follows the town's main street of Colorado Boulevard, where the main grandstands are located.
The formation area for participants is in front of Tournament House, and then the start point is along South Orange Grove Boulevard beginning at Ellis Street. After passing along Colorado Boulevard, and under Sierra Madre Boulevard freeway overpass the parade ends on Paloma Street, near Victory Park.
Live Streaming
For anyone who can't make it to the parade, or who just has an interest in seeing a bit of life and colour at a traditionally drab time of year, local TV station KTLA5 will be streaming the parade live online.
We think this will be the stream link - we'll check it nearer the time and update as required.
There is also a Ustream page promoting an amateur broadcast of the 2014 parade, which sounds interesting:
Hotels and Accommodation
If you're in Pasadena over the New Year period and looking for somewhere to stay to attend any of the Tournament of Roses events you can check out availability and make reservations for local hotels here.
Reviews & Sharing
Page content by Martin Kerrigan. If you have found the content on this page useful then please feel free to share it with your friends and family, or if you have any information or updates that might be useful for us to add to the page then please contact us