Houston Marathon 2015
Live Stream, Route, Date, Start Time, Schedule
Houston, TX, 18 January, 7am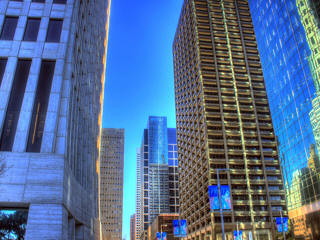 The Houston Marathon, currently sponsored by Chevron, is the first of the large US marathons of the year, taking place as it does in early January. In the sense of what comprises a significant marathon event we regard anything that acts as a qualifying event for one of the marathon majors, and Houston is one of the qualifiers for Boston.
I've always been intrigued by watching marathon races and the extreme endurance levels involved, although I must confess I've never actually completed a full one personally. The best I've managed is a half marathon, the Great North Run, but going the full distance is very much on the bucket list, with exotic venues such as New York, Paris and Rome places I would love to take part in.
The Houston event, however, does look a very interesting course and friendly venue, and I will be watching it with great interest (see streaming options further down the page) as the great state of Texas is somewhere I would very much like to visit and spend some time.
This event is part of a triumvirate that includes the Dallas White Rock Marathon and the Austin Marathon in what is known as the Marathons of Texas, and the full weekend also includes a half marathon and a 5km event. Participants in the full marathon typically number in the region of 15,000 and a live crowd of around 200,000 spectators is normally expected, possibly more if the weather remains clement, and with many more watching on TV or online.
Event Details
The course starts on a rolling corral basis from 7am local time in the city's iconic Minute Maid Park and finishes downtown at the George R. Brown Convention Center. There is an official time limit of 6 hours.
Also along the race route are:
Houston Heights
Neartown
Hermann Park
Rice University
Uptown
Memorial Park
Allen Parkway
There is a full downloadable PDF map of the course here:
Live Streaming
The Houston marathon is typically broadcast live on TV by ABC13, which also has a live online streaming option:
There are also a number of videos of the marathon on Youtube, including past event finishes and previews for this year's event:
Hotels and Accommodation
If you're planning on some time in Houston for the marathon and looking for somewhere to stay you can check out availability and make online reservations for local hotels here.
Reviews & Sharing
Page content by Martin Kerrigan. If you have found the content on this page useful then please feel free to share it with your friends and family using the social media sharing tools below, or if you have any information or updates that might be useful for us to add to the page then please contact us