London Marathon 2016
Live Stream, Route, Start Time, Schedule
London, UK, Sunday 24 April, 9.30am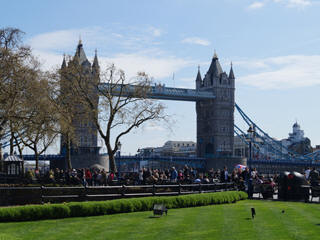 So, this is the big one. Well, for those of us from the UK it is anyway, international viewers may have more affinity for the big races in Paris, Berlin or New York but as a child growing up in England the London marathon (it actually started in 1981 - I was still very, very young back then!) was very much a significant part of the public consciousness, not least because for a whole day it would dominate one of only 3 terrestrial television channels that we had (the fourth channel, imaginatively named Channel 4 didn't start until the year after the marathon - just imagine the excitement at the sheer variety of additional viewing options!)
Anyway, I digress. I have yet to complete a full marathon (I have managed the half version of the Great North Run, and the prospect of having to turn round at the end of that and do it all again filled me with sheer terror!) and although I have grand ambitions of competing in New York or maybe Sydney one year then realisitically if I'm ever going to take part in one , this will be the one.
Not that taking part in the London marathon (officially the Virgin London Marathon since sponsorship began in 2008) is simply a case of turning up - there is a ballot system for entries for non-elite athletes which makes getting to take part literally a lottery. Another option is to run for charity (as I did in the GNR - it was the only way I could guarantee that I would stay motivated!) but this requires the ability to raise a minimum threshold in donations, and also means getting in early as even the charity race slots fill up very quickly.
Event Details
The marathon start time is officially 9.30am for the elite athletes, but be prepared to be waiting quite a bit longer than that if you're in the regular field.
The route traverses the city as follows:
Start in Greenwich Park
Charlton
Woolwich
Old Royal Navy College
The Cutty Sark
Docklands
Bermondsey
Tower Bridge
Wapping
Isle of Dogs
Canary Wharf
Poplar
Commercial Road
Tower of London
The Embankment
London Eye
Birdcage Walk
Big Ben
Buckingham Palace
Finish on The Mall
The official site has an excellent interactive map of the course, highlighting the main landmarks and features:
London marathon interactive map
TV & Live Streaming
The London marathon is one of the very few remaining sporting events that enjoy protected status and so is shown live on terrestrial TV. The broadcast rights are currently held by the BBC, who show the whole event, including buildup and interviews afterwards, on BBC1, which is also available online in the UK:
There is an alternative online stream for BBC1 here if the iPlayer doesn't work for you:
For international viewers looking for online streaming, Universal Sports don't seem to be covering the race this year, but there should be additional channels available here:
London Marathon on Watch Athletics
There is also of course the usual range of video streams on Youtube, mostly uploaded by spectators, although there is some excellent "on-board" coverage from participating athletes too:
Hotels and Accommodation
If you're planning on being in London or anywhere in the southern part of the UK for the marathon weekend and looking for somewhere to stay you can check out availability and make online reservations for local hotels here.
Reviews & Sharing
Page content by Martin Kerrigan. If you have found the content on this page useful then please feel free to share it with your friends and family, or if you have any information or updates that might be useful for us to add to the page then please contact us