NFL Pro Bowl 2016
Live Stream, TV Coverage, Start Time, Rosters
Aloha Stadium, Honolulu, Hawaii, 31 January, 8pm ET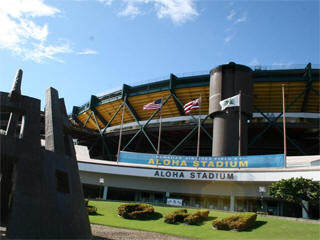 The Pro Bowl is a key part of the football games that take place across the United States over the holiday season, the all star game bringing together the top players from the rival American Football Conference and National Football Conference for a rare opportunity to pit their wits against each other. The venue has moved around in recent years but the most common home for the game is the Aloha Stadium in Honolulu, Hawaii, providing a dramatic backdrop in a location where good weather is almost certain even at this time of year.

These All Star games have been taking place since way back in 1938 in various guises and have always proved popular with the American public as a rare chance to see the AFC and NFC players on the same pitch, an excellent opportunity to settle all those arguments about which league actually has the best players. Even better is that the players are selected by being voted on by coaches, fellow players and fans, providing truly representative lineups for the game.
Event Details
The Pro Bowl returns home to Hawaii in 2016.
Lineups to follow.
Live Streaming
The Pro Bowl is being broadcast on TV by CBS, but this year the NFL have been flushed with the success of streaming the ' Bowl online so this year are extending this service to the Pro Bowl. You can access this stream via their website:
In the UK, the Pro Bowl is being broadcast live and in HD by Sky Sports. You can watch this online, but you will need a subscription:
It's likely other international sources will pick up this broadcast too, so check back as we'll update any other links we find nearer the time of the game.
Hotels and Accommodation
If you're in town for the Pro Bowl and looking for somewhere to stay to attend the Bowl then you can check out availability and make reservations for local hotels here.
Reviews & Sharing
Page content by Martin Kerrigan. If you have found the content on this page useful then please feel free to share it with your friends and family, or if you have any information or updates that might be useful for us to add to the page then please contact us