World Events
Live
Global Event Calendar, Live Streaming, Lineups, Schedules and Tickets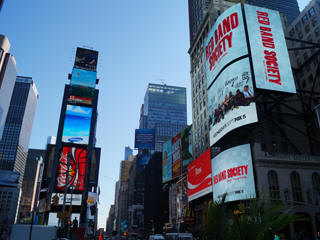 This is My World Events. It's basically an online events calendar with a personal touch - places and events we've been to or would love to go to one day, with all the information we think we might need to go out and do it. Think of it as planning in advance if you will, with an extremely optimistic bucket list. But hey, you don't get anywhere if you don't dream big, right?
We've broken the events down into categories, based broadly on our personal preferences and they types of things we enjoy, with a surplus category we've thrown in called Curious, which is where we'll stick anything that doesn't fit in anywhere else.
We hope the place hangs together well and makes finding stuff easy enough, but there is a search box too, just in case. As to who we are, we're Martin and Yvonne, the M and Y in MY World Events - you see what we did there??
The events are listed in the following main categories:
Music Festivals
From Glastonbury to Burning Man, plan your year of music here! Lineups, festival dates, tickets, where to stay and even weather forecasts - visit festivals index
Award Ceremonies
Red carpet action from all the world's top awards ceremonies, including The Oscars, BAMBI, Goya, Country and Music Awards - start searching from our Movie Awards or Music Awards pages
Parades
A plethora of parades from around the world, including New Year's Day, Mardi Gras, 4th of July, St Patrick's Day, Thanksgiving and Victory Parades - see all the parades here
Sporting Events
Don't miss all your favourite live sports events including the world marathon majors, football, F1, golf, live streams, dates and tickets - visit all the top sports events here
Fashion and Lifestyle
No social diary would be complete without the chance to meet new people and try new things, seminars and exhibitions. Vegan stuff too - see the full selection here