A Capitol Fourth 2017
Live Stream, TV Coverage, Lineup, Start Time, Schedule
West Lawn, Capitol Hill, Washington, DC, 4 July, 8pm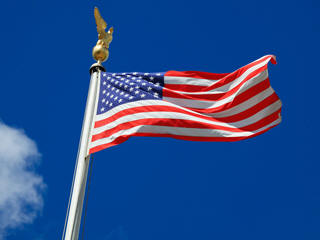 Well the 4th of July is almost here again, and although there are events taking place pretty much everywhere across the United States, from the smallest villages to the biggest cities, by far the most attention will be centred on the nation's Capitol, in Washington DC for a series of events that provide the focus for the Independence Day celebrations.
There is so much going on that I've taken then unprecedented step of adding 3 separate pages, so this one is for the Capitol Fourth concert, while there are others if you're more interested in the National Independence Day Parade or the DC fireworks.
The Capitol Fourth is a 4th July tradition that is relatively recent, having started in 2004 but it has grown to prove enduringly popular. The fact it's free certainly helps, and the location is absolutely unique, the west lawn of the United States Capitol Building not a place you'll usually get to sit for a few hours. The music is varied too, from big pop stars to the National Symphony Orchestra, the concert has something to appeal to most tastes, along with celebrity guests and entertainers that make this a real event to look out for.
Lineup and Schedule
Gates open for the event at 5pm, and although the concert doesn't start until 8pm it is best to get there early as the fact it's free means it will fill up quickly.
The lineup for the 2017 Capitol Fourth concert is now available here.
TV & Live Streaming
The Capitol Fourth concert is one of the few remaining national events that is covered by the Public Broadcaster, so if you have access to a TV then you can watch the whole event live on PBS, and if last year is anything to go by they will also be streaming it live online:
Capitol Fourth live stream on PBS
Alternatively, there is radio coverage nationwide on the National Public Radio stations of NPR, or for those overseas the American Forces Network will be streaming the concert too:
Hotels and Accommodation
If you're in the Washington DC area on the 4th July then it is very much advisable to book your accommodation asap. You can search for hotels, check availability and make reservations for local hotels here.
Reviews & Sharing
Page content by Martin Kerrigan. If you have found the content on this page useful then please feel free to share it with your friends and family, or if you have any information or updates that might be useful for us to add to the page then please contact us