Live Streaming Events 201
7
Live Stream Music Festivals, Marathons, Sports, Parades, Concerts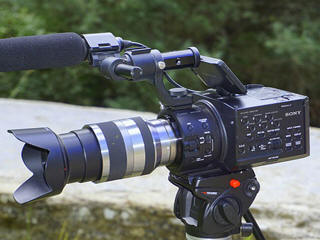 Each year since we started this site an increasing number of events around the world are not only streaming live on their own websites or on the sites of third party webcast and streaming services such as Youtube, but also providing their streams in the form of embeddable codes that allows us to carry the streams directly here on our site at My World Events.

We've created this section specifically for these events, having a dedicated page for each one to help keep the stream clear from the clutter of general facts and information on the individual event pages, and hopefully making them all easier to find by providing the links all in one place. The current stream pages are listed below.
Live Streams
27-28 Feb: Trinidad & Tobago Carnival
28 Feb: Mardi Gras & Carnival worldwide
17 March: St Patrick's Day Parades
14-16 April: Coachella Music Festival
23 April: Hamburg Marathon
17 April: Boston Marathon
23 April: London Marathon
25 Apr - 5 May: European Poker Tour Grand Final
7 May: Prague Marathon
8-12 May: Invictus Games
8 May: British Academy Television Awards
21 May: Golden Grand Prix World Challenge Athletics, Kawasaki
16,18,20 May: Eurovision Song Contest
26-28 May: California Roots
3 Jun: Stockholm Marathon
17 Jun: Trooping the Colour
16-18 Jun: EDC Las Vegas
25-27 Aug: Reading and Leeds Festivals
30 Oct: Frankfurt marathon
If you're looking for a particular music festival that isn't listed ehre, you may find it on our Music festival streaming page.
We're also adding some non-event streams, looking into categories that might be interesting for people generally, without being tied to a specific date or location:
Live streaming fitness classes
Reviews & Sharing
Page content by Martin Kerrigan. If you have found the content on this page useful then please feel free to share it with your friends and family, or if you have any information or updates that might be useful for us to add to the page then please contact us