Columbus Day Parade 2018
Live Stream, TV Coverage, Lineup, Route, Start Time
Fifth Avenue, Manhattan, NYC, New York, 8 October, 11.30am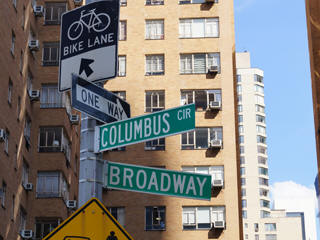 Columbus Day represents another excuse, not that much is needed, for the citizens of the United States to take to the streets for a lively and colourful parade.
Marked also in countries across Latin America (especially Colombia, Venezuela and Costa Rica), the Caribbean, Italy and Spain, Columbus Day officially marks the anniversary of Christopher Columbus into the New World of the Americas, way back in 1492.

In the US many cities mark the day with parades, with the oldest being claimed as the annual event in san Francisco, but as you might expect the biggest single parade takes place in New York City, where the famous Fifth Avenue in Manhattan hosts a parade that includes over 100 different groups, an estimated 35,000 participants and crowds of spectators that can be numbered in excess of 1 million! The main features of the New York parade are the traditional costumes, musical performances and old-style dances that are brought back to life in the modern age.
Event Details
The New York Columbus Day parade is quite straightforward in essence; the parade participants march down the broad expanses of Fifth Avenue, from 44th to 72nd Streets. There are pauses for red carpet performances at the 5th Avenue junctions with 67th and 69th Streets.

The parade starts at around 11.30am and is preceded by a Columbus Day mass at St Patrick's Cathedral. The parade usually ends around 3pm.

The areas between 67th and 68th streets are therefore the most popular viewing points, with grandstands erected to help house the crowds, so you need to get there extra early if you would like to secure a decent spot. Elsewhere the route will also be crowded so as always try get there as far in advance as you can.
Social & Streaming
There is usually decent live TV coverage of the New York Columbus Day parade, so a live online stream is a strong possibility, we'll provide any links here as and when we find them.
Latest: you can watch the full parade live on TV via ABC7 News New York, who also offer an online stream here:
In the meantime you might also like to check out some of the local NYC webcams, an often underutilised resource for people trying to watch events in the city. There is in particular an excellent live streaming camera positioned right on 5th Avenue: New York webcams

Hotels and Accommodation
If you plan far enough in advance there are some hotels with rooms that have views over 5th Avenue so you can avoid getting embroiled in all the crowds down on the streets. These include the St Regis and The Pierre (a very pricey choice unfortunately). Try searching by location on the link below to find options in all price brackets.
You can check availability and make reservations for local hotels here.
Reviews & Sharing
Page content by Martin Kerrigan. If you have found the content on this page useful then please feel free to share it with your friends and family, or if you have any information or updates that might be useful for us to add to the page then please contact us