New York St Patrick's Day Parade 2018
Live Stream, TV, Parade Route, Start Time, Schedule
5th Avenue, Manhattan, NYC, New York, 17 March, 11.00am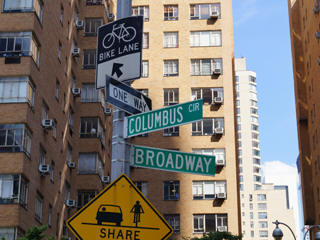 The St. Patrick's Day parade in New York City is one of the biggest annual parades in Manhattan, bringing huge crowds out onto streets for a day of festivities centred around the parade, which takes place over 6 hours form 11am right through until 5
As one of the biggest St Patrick's Day parades anywhere in the world, crowds measured in the hundreds of thousands ake to the streets in their thousands to watch the huge parade down Fifth Avenue, with a veritable cavalcade of marching bands, National Guard soldiers, dignitaries and entertainers playing to the crowds, before everyone decamos to the local bars to continue their celebrations.
The addition of TV coverage and live online streaming in recent years brings the parade to an even bigger audience - see below for how you can watch this year's event.
Route and Schedule
The parade takes place this year on the 17th March, St Patrick's Day itself, which is a Saturday in 2018.
The parade gets underway at 11.00am local time, and follows a well established and very straightforward route along 5th Avenue:
Start at 5th Avenue and East 71st Street
Proceed down Fifth Avenue, past St Patrick's Cathedral and the Metropolitan Museum of Art and American Irish Historical Society at 83rd Street
Finish at 86th Street
If you want to secure a decent vantage point we advise you to head down to the parade route well in advance of the start time to find your spot.
The parade is normally finished by 5pm.
TV & Live Streaming
The parade has been broadcast live on TV by local network channel NBC New York for several years now, and with the availability of a live online stream via their official website this brings the live coverage to a global audience:
NYC St Patrick's parade live stream
There is also live streaming coverage of St Patrick's Day parades available from around the world, including the big event in Dublin:
Hotels and Accommodation
If you're in New York for St Patrick's Day then the city will be very busy with visitors claiming Irish ancestry from all alrund the world, so you'll need to get your reservation made as far is advance as possible to get the best prices.
You can search and check availability for the top St Patrick's Day New York City hotels here.
Reviews & Sharing
Page content by Martin Kerrigan. If you have found the content on this page useful then please feel free to share it with your friends and family, or if you have any information or updates that might be useful for us to add to the page then please contact us