New York St Patrick's Day Parade 2017
Live Stream, TV, Lineup, Route, Start Time, Schedule
5th Avenue, Manhattan, NYC, New York, 17 March, 11.00am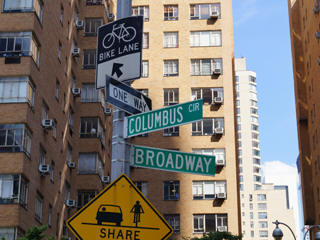 You'll find St Patrick's Day being celebrated with parties and parades in locations scattered around the globe but, outside of Ireland itself, you'll struggle to find anywhere that embraces the festival with half as much enthusiasm as the United States. There are major parades in cities across the country, with particularly large scale events in those places with the highest percentage of Irish expats - mainly Chicago, Boston, Cleveland, Dallas, Jackson, New Orleans, San Diego, San Francisco, Scranton, Seattle and Washington DC.
The biggest of all though is reserved for the Big Apple itself, and the people of New York take to the streets in their thousands to watch the famous St Patrick's Day parade down Fifth Avenue, with a veritable cavalcade of marching bands, National Guard soldiers, dignitaries and entertainers playing to an estimated live audience claimed to be up to 3 million!
Anyone who has watched the film Gangs of New York will be aware that the Irish immigrants weren't always so welcome in this city, but those differences all seem to have been well patched up now, so a parade that has incredibly been taking place each year since 1762 can now confidently lay claim to being the largest St Patrick's parade in the world, with a total number of participants estimated to be upwards of 200,000, with some claims putting the total as high as a quarter of a million. The numbers are pretty difficult to comprehend really, but it certainly makes for an exciting event! Total spectator numbers for the NYC parade are typically placed in excess of 2 million. As part of the events to mark the day you can also expect to see the top of the Empire State Building lit up in Irish emerald green.
Route and Schedule
The parade usually takes place on the 17th, St Patrick's Day itself, which is a Friday in 2017.
The parade gets underway at 11.00am local time, and follows a very straightforward route:
Down Fifth Avenue
Past St Patrick's Cathedral
Past the Metropolitan Museum of Art and American Irish Historical Society at 83rd Street
Finish at 86th Street
The parade is normally finished by 5pm.
TV & Live Streaming
The event is growing in popularity each year and this is reflected in the increase in streaming options to watch online - just a few years ago the only way to see this parade was to actually attend it.
The 2017 St Patrick's Parade from New York is being shown live on TV by NBC, which is also available as a live online stream:
NYC St Patrick's parade live stream
Another interesting alternative is the live streaming webcam that Earthcam have perfectly positioned on Fifth Avenue where you can watch the parade live as well as relive past parades via the archive footage that they have uploaded on the site - both this years parade and the previous events are available here:
See live coverage of all the top St Patrick's Day parades on our live streaming page: St Patrick's Day live
Hotels and Accommodation
If you're in New York for St Patrick's Day then you'll need to get your reservation made as far is advance as possible to get the best prices. You can search and check availability for local hotels here.
Reviews & Sharing
Page content by Martin Kerrigan. If you have found the content on this page useful then please feel free to share it with your friends and family, or if you have any information or updates that might be useful for us to add to the page then please contact us