Cannes Film Festival 2017
Red Carpet Live Stream, TV, Events, Schedule, Films
Cannes, France, 17-28 May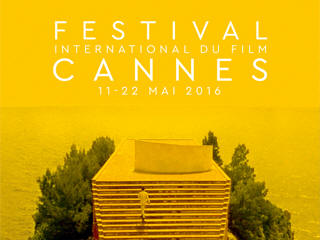 The Cannes Festival, Cannes IFF or Festival International du Cannes if we're feeling posh, is an annual film festival which has been going since 1946. Held in the stunning city of Cannes on the French Riveiera at the Palais des Festivals et des CongrEs, only those who have been invited can attend this prestigious event and, as you can imagine, it always attracts the rich and famous and Cannes can see over 200,000 people turn up to either attend the festival or just trying to catch a glimpse of some of the A listers who tread the red carpet!

Along with the Grand Prix, Prix du Jury etc the most coveted award is of course the Palme d'Or, for the best film has been won by some well known movies, including Martin Scorcese's Taxi Driver, Francis Ford Coppola's Apocalypse Now, Coen Brothers' Barton Fink, Quentin Tarantino's Pulp Fiction, Roman Polanski's The Pianist and Michael Moore's Fahrenheit 9/11 to name just a few.
Event Details

The festival is becoming ever more competitive with over 5000 short films being entered for the 2016 festival. Click here for information and procedures to submit your film for 2017

Full schedule and lineup for this year's event to follow.
TV, Live Streaming
Live stream of the Cannes red carpet:
Hotels and Accommodation
There are plenty of places to stay in Cannes, although it is on the expensive side at the best of times, and none more so than during the Film Festival.
You can check availability and make reservations for local hotels here.
Reviews & Sharing
Page content by Yvonne Kerrigan. If you have found the content on this page useful then please feel free to share it with your friends and family, or if you have any information or updates that might be useful for us to add to the page then please contact us