Golden Globes 2017
Live Stream, TV, Nominees, Predictions, Date, Tickets
Beverly Hilton Hotel, Beverly Hills, CA, 8 January, 5pm PST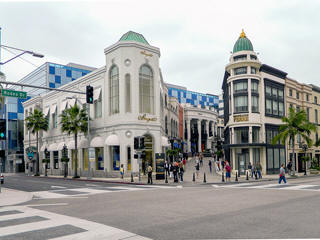 This is the event where the movie awards season really start to heat up. Following on from the phony war of the People's Choice and Critics' Choice ceremonies we move onto one of the real big ones, with the Golden Globe Awards being widely regarded as second only to the undisputed heavyweight champion of the division, The Oscars, in terms of desirability and prestige.
The Golden Globes has been taking place since way back in 1944 an impressive achievement by any standards, and is being held as previously in the plush surroundings of the Beverly Hilton Hotel. The hotel is located at the intersection of the iconic Santa Monica and Wilshire Boulevards, and provides a truly top class location for such a prestigious occasion.
Each of the big awards ceremonies has it's own gong for outstanding achievement, reserved for the very end of the evening, and in this case we have the Cecil B. DeMille award, named for it's very first recipient, the famous director and producer.
Nominations and Predictions
The host for this year's ceremony will be Jimmy Fallon.
The full list of nominees is now available here:
We've given up on predictions this year after such a noteworthy lack of success last time out!
TV & Live Streaming
On the night itself, it is becoming increasingly common for the red carpet to be streamed live as all the stars arrive, and this year is no exception, courtesy of E! Online:
For the main event, NBC is this year's broadcaster, with live coverage starting on TV from 8pm ET, 5pm PT and we can now confirm that this is also now available as an online stream via NBC Live, although this does require a valid login from a relevant cable subscription:
In Canada the show is being screened live by CTV, which also has an online viewing option, but be aware you will need an active subscription to be able to access this:
There is also an official Youtube channel which features previews before the show and highlights clips afterwards:
Hotels and Accommodation
If you're in Beverly Hills for the awards and not staying with the stars at The Hilton then you can search for hotels, check availability and make reservations for local hotels here.
Reviews & Sharing
Page content by Martin Kerrigan. If you have found the content on this page useful then please feel free to share it with your friends and family, or if you have any information or updates that might be useful for us to add to the page then please contact us