National TV Awards 2017
Live Stream, TV, Nominations, Date, Predictions, Tickets
O2 Arena, London, UK, 25 January, 7.30pm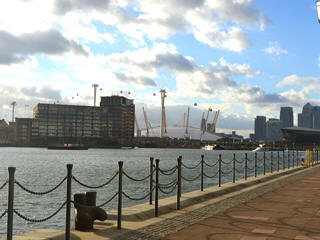 Well the awards season is in full swing at this time of year, the Golden Globes have been award and everyone is looking forward to the Oscars, but back in the UK we like to take the time to turn our attention to celebrating our own successes, and so here we have the annual National Television Awards (commonly abbreviated to the NTA) hitting the schedules at the end of January.
OK, so it may not have the glitz and glamour and top A-list attraction of Hollywood Boulevard, but the O2 Arena has a 20,000 capacity so is a decent enough venue in it's own right, and there will also be a television audience of millions which puts it right up there in terms of viewership.
So, what to expect on the night? As I'm sure you know, the Brits love their soap operas so the headline results from the night are traditionally provided by the shoot-out between the 2 heavyweights of the division, Eastenders and Coronation Street, although young and glamorous upstart Hollyoaks has performed increasingly well in recent years too.
Elsewhere the categories for Best Drama and Most Popular Talent Show are always watched with keen interest. Host Dermot O'Leary returns again, he's been the man in charge since 2010 and generally does a pretty solid job. In terms of red carpet appeal, this really is the big one in the UK so you can expect that pretty much everyone nominated will turn up on the night.
Nominations and Predictions
The full list of nominees, along with your opportunity to vote for your favourites online, can be found here.
The host for the show will once again be the ever popular Dermot O'Leary
TV & Live Streaming
The National Television Awards are shown live on ITV (recently rebranded again from ITV1) - if you're in the UK you can watch this online using the ITV Player:
There are sometimes question marks around the reliability of this service however, especially at peak times, so there is an alternative stream available here:
National Television Awards stream
There is also an official Youtube channel which features previews before the show and will upload the highlights afterwards:
Hotels and Accommodation
If you're in London for the awards then there is a huge selection of places to stay. You can search for hotels, check availability and make reservations for local hotels here.
Reviews & Sharing
Page content by Martin Kerrigan. If you have found the content on this page useful then please feel free to share it with your friends and family, or if you have any information or updates that might be useful for us to add to the page then please contact us