The Oscars 2017
Live Stream, TV Coverage, Nominations, Predictions
Dolby Theatre, Hollywood, Los Angeles, CA, 26 February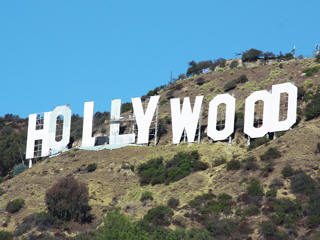 Well this is the big one. The undisputed heavyweight champion of all of the Hollywood movie awards ceremonies, and without doubt the one they all want to win. Many newer awards have been introduced over the years, but the Oscar, presented each year since 1929, remains the most prestigious and the most coveted.
The Oscar, of which this year will be the 86th incarnation (and they always seem to be a little more dramatic when hitting a round number! are actually officially called the Academy Awards, named for the Academy of Motion Picture Arts and Sciences that presents them, but they are far more commonly known for the name of the statuette they actually present as the award, although the exact reasoning behind the naming of the statue is actually still contested!)
This year the main evens is being held at the Dolby Theatre, which may confuse some thinking this represents a switch to a new venue, but this is in fact just the Kodak Theatre that has been hosting the ceremony for several years (since its opening in 2001 to be precise) rebranded with a new name.
It may seem somewhat optimistic to include the Oscars on our bucket list of things to do and places we would love to go as tickets for the actual event are notoriously difficult to get your hands on (short of actually getting yourself nominated of course, which is probably just a little beyond our limited capabilities...) but there are a few ways for mere mortals to get a taste of the action. Interested? Read on...
One method is to apply to be a seat filler - you need to keep an eye on the official site (see link further down the page) for when the application process starts (usually pre-September the year before) and put in an application. It is of course a very competitive process, but someone has to get in there so its worth a try. A second option is to register for bleacher seats to watch the red carpet - again you'll need to keep an eye on the official site for details and submit an application. The seats are awarded through a random lottery and there will be a lot more applicants than seats, but you never know your luck!
Nominations and Predictions
Nominations and predictions for the 2017 Academy Awards to follow. We've a pretty good record at picking Oscar winners!
TV & Live Streaming
The Oscars appears to still be one of the few remaining major awards to not provide a live online streaming option, so for US viewers it looks like you'll still need to get to a TV to watch - ABC are the channel showing it again this year.
There are some options for international viewers though. In Canada, live streaming coverage is being provided by CTV - watch online here:
In the UK there will be live coverage of the ceremony provided by a dedicated Sky Movies Oscars channel - you will need a subscription but there is an online option
In Australia, Channel 9 have the live broadcast rights
There will as usual be a live stream of the red carpet provided so you can watch the stars as they arrive for the ceremony:
There is also extensive coverage of Academy Awards ceremonies past and present via their official Youtube channel:
Hotels and Accommodation
If you're in Hollywood or wider LA for the awards then there is a huge selection of places to stay. You can search for hotels, check availability and make reservations for local hotels here.
Reviews & Sharing
Page content by Martin Kerrigan. If you have found the content on this page useful then please feel free to share it with your friends and family, or if you have any information or updates that might be useful for us to add to the page then please contact us