ACM Awards 2017
Live Stream, TV, Nominations, Predictions, Tickets
MGM Grand, Las Vegas, 2 April, 8pm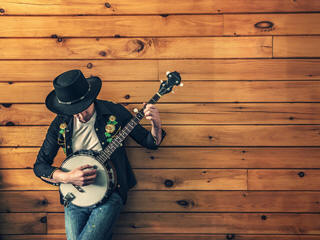 With the more mainstream music awards already out of the way attention turns to the world of country music, and the first major ceremony of the year takes place in Las Vegas at the MGM Grand Garden Arena, courtesy of the Academy of Country Music, usually abbreviated to ACM for convenience.
It's something of a guilty secret of mine to admit that I've always been something of a closet country music fan, even when in my childhood years it was about as far away from being cool as it was possible to get. I think it stems back to long car rides to family holiday destinations throughout my youth where we would be subjected to a pretty much constant stream of country singers, the likes of Perry Como, Kenny Rogers, Willie Nelson, Loretta Lynn, Dolly Parton and Glen Campbell were always playing away in top cassette-quality stereo sound!
In later years the likes of Shania Twain and Sheryl Crow kept up my interest in the genre, while more recently I even have to confess a soft spot for Taylor Swift, while relative newcomer Kacey Musgraves is still regularly making it onto my playlist.
So to these awards - well they are very much a big deal, and anyone and everyone from the country scene will be attending, with top live performances throughout the evening too. Definitely a place to see and be seen if this is your market.
Nominations and Predictions
The ACM awards are back once again in their spiritual home in Las Vegas, where this year they will be part of a 3 day spectacular including a music festival and spanning several venues including the MGM Grand, Mandalay Bay and The Strip itself.
The title of the whole event will be the ACM Party for a Cause. More details to follow.
TV & Live Streaming
The broadcast rights for the awards this years are again held by CBS. The CBS site is advertising an online video stream for the show, but whether this will have live coverage or only highlights isn't clear at this stage. Either way, you will need to be in the US to watch:
If you would like to watch the red carpet as the stars arrive for the awards, it is being broadcast live this year by GAC TV, who will also have extensive video coverage of the show:
Hotels and Accommodation
If you're visiting for the awards then there is the usual vast range of accommodation on offer. You can search for hotels, check availability and make reservations for local hotels here.
Reviews & Sharing
Page content by Martin Kerrigan. If you have found the content on this page useful then please feel free to share it with your friends and family, or if you have any information or updates that might be useful for us to add to the page then please contact us