Brit Awards 2017
Live Stream, TV Coverage, Nominations, Predictions
O2 Arena, London, UK, 22 February, 8pm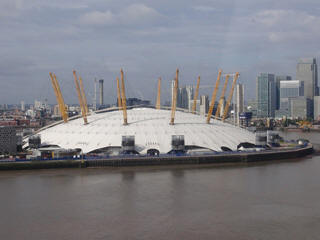 The Brit awards are the big music awards ceremony in the UK, an occasion to rival the Grammys in the US and the big name international awards later in the year, the MTV Music Awards and the MTV Europe Music Awards. They've been around in various incarnations since 1977 although only became an annual event in 1982. Earlier versions were actually broadcast live, but an ill-fated occasion featuring Sam Fox and Mick Fleetwood in 1989 put paid to that, and now they're shown on TV delayed by 24 hours.
The main awards are reserved for UK performers, the "Brits" in the title, but in an effort to maintain equality, plus of course with more than a small nod to our trans-atlantic cousins (who, let's be honest, tend to provide the real A-List star value!) there are also several international awards categories.
The ceremony itself was previously held at the iconic Earls Court venue, but since 2011 has moved to the O2 Arena which, although having a similar capacity at around 20,000 is widely regarded as being a more modern and accessible location.
There have been many repeat winners over the years, and the same names do tend to continue to appear, but it will likely be some time before anyone can match the record 17 Brit Awards that have been collected by Robbie Williams (5 of which were shared with his Take That colleagues) - nearest challengers are Annie Lennox with 8 and Coldplay on 7.
Nominations and Predictions
Nominations and predictions for the 2017 Brit Awards to follow
TV & Live Streaming
The Brit Awards are shown live on ITV - if you're in the UK you can watch this online using the ITV Player:
There are sometimes question marks around the reliability of this service however, especially at peak times, so there is an alternative stream available here:
There is also an official Youtube channel which this year for the first time is featuring a live stream available internationally, making the Brits more widely available online than ever before:
Brit Awards streaming on Youtube
Hotels and Accommodation
If you're visiting London for the awards then there is a huge selection of places to stay. You can search for hotels, check availability and make reservations for local hotels here.
Reviews & Sharing
Page content by Martin Kerrigan. If you have found the content on this page useful then please feel free to share it with your friends and family, or if you have any information or updates that might be useful for us to add to the page then please contact us