Grammy Awards 2017
Live Stream, Nominations, Predictions, Date, Tickets
Staples Center, Los Angeles CA, 12 February, 8pm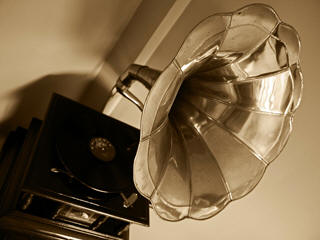 With the awards season in full swing, the attention up until now has been on the big movie award ceremonies, with the actors and directors taking their turn on the red carpet. The Grammy Awards sees their musical colleagues have their moment in the spotlight, as the first major music awards ceremony of the year takes place - in Los Angeles of course.
The big music awards are actually more widely spaced throughout the annual calendar than their screen-based equivalent, so with the MTV Music and MTV Europe Music Awards not taking place until later in the year the Grammys assume even greater importance in establishing who the big names and winners are for this year in music - an opportunity to put your marker down if you like, and set yourself up for a decent year.
One of the most noticeable things about this awards ceremony in particular is the sheer volume of categories that are subject to nomination, setting a new high of 81 this year, up from 78. The nominations committee try to cover just about any and every musical genre you're likely to have heard of, from Rock, Pop and R&B to Country, Bluegrass and Classical so you can expect a long evening as the winners trek to the stage - it's another reason they need such a big venue!
This year's host is LL Cool J, who should have the required stamina to get through the evening, and we've been told to expect a veritable A List of live performances, including Rihanna, Carrie Underwood, Taylor Swift, The Black Keys and Mumford & Sons.
Nominations and Predictions
Nominations and predictions for the 2017 Grammy Awards to follow
TV & Live Streaming
This year the show is being broadcast by CBS, and they are advertising several days of live streaming online coverage up to and including the main ceremony:
There is also a live stream of the red carpet advertised so you can watch the stars as they arrive for the awards:
We'll be keeping an eye out for international coverage too, so check back nearer the time for any updates.
There is also a dedicated Grammys channel on Youtube, with a stack of featured videos from past and present shows:
Hotels and Accommodation
If you're visiting Los Angeles for the awards then there is a huge selection of places to stay. You can search for hotels, check availability and make reservations for local hotels here.
Reviews & Sharing
Page content by Martin Kerrigan. If you have found the content on this page useful then please feel free to share it with your friends and family, or if you have any information or updates that might be useful for us to add to the page then please contact us