Hangout Fest 2017
Live Stream, Lineup, Set Times, Tickets
East Beach Boulevard, Gulf Shores, Alabama, 19-21 May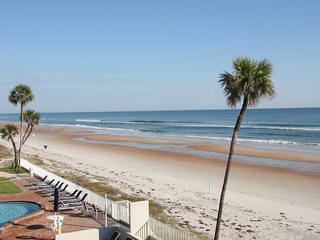 The Hangout Music Festival, often shortened to just Hangout (although it has to be said the convenience of doing so has impacted somewhat on online searchability since the introduction of Google Hangouts!) or Hangout Fest is one of the earliest annual US music festival, taking advantage of the temperature southern climate to bring 3 days of top quality live music and entertainment to the Gulf Shores coast of Alabama.

Hangout has been taking place each year since 2009 and continues to grow in popularity, attracting some serious big names to help get the festival season underway.
Ticket numbers are capped due to the relatively small space available but attendance is still well over 100,000 over the 3 days of the event, making this one of the biggest annual festivals anywhere in the world.
Festival lineup
Hangout fest lineup and set times re now available here.
TV, Streaming
The Hangout Music Festival has had a range of streaming options over the years, with the likes of MTV, VH1 and AXS TV all providing live coverage, so there's generally no problem finding a live stream.
This year the live webcats is providied by LiveXLive and you can watch it live online here:
Tickets
There are 3 levels of tickets available, General Admission, VIP and Super VIP. All tickets cover the full 3 days of the festival, buy yours online here:

Hangout tickets
Reviews & Sharing
Page content by Martin Kerrigan. If you have found the content on this page useful then please feel free to share it with your friends and family, or if you have any information or updates that might be useful for us to add to the page then please contact us