America's Thanksgiving Parade 2017
Live Stream, TV Coverage, Lineup, Route, Start Time, Viewing Points
Detroit, Michigan, 23 November, 9.00am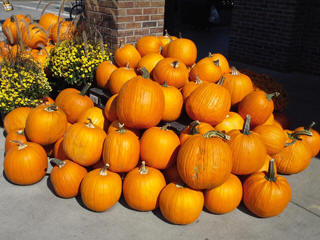 America's Thanksgiving Parade in Detroit is one of the oldest and largest thanksgiving day parades in the United States, second only in both to the huge Macy's parade in New York City.
Currently organised by The Michigan Thanksgiving Parade Foundation this event has been taking place since way back in 1924 and has expanded over the years to the current spectacular affair involving a variety of floats, local celebrities and marching bands.

One unique aspect of the Detroit parade is the Distinguished Clown Corps, a popular tradition that involves local high profile community members donning clown costumes for the occasion, and the festive season is also represented by the appearance of Father Christmas, who at the end of the parade is ceremonially presented with the key to the city by the Mayor of Detroit.
Route and Schedule
The parade gets underway at around 9am and follows a very simple route from the step off point at Kirby and Woodward, travelling south down Woodward Avenue, through the main TV broadcast area at Grand river before ending at Woodward and Congress.

The parade is free to view but there are paid Grandstand tickets available if you wish to secure yourself a more prominent position. The main grandstands are located at:

Woodward and Kirby (where the parade steps off)
Mack Avenue
Montcalm
Park
Grand
Gratiot

Prices for these areas vary from $35-$50. You can buy tickets for these stands online here:

Grandstand tickets
TV & Live Streaming
America's Thanksgiving Parade has been shown by local TV channels for many years now, with the current broadcaster being WDIV-TV, Local 4. This channel also has an online streaming option, bringing the parade coverage to a much wider online audience. You can watch the live stream here:

Local 4 News live stream

Another option you might like to consider is to check out some of the live webcam views, there are several streaming cameras located in and around Detroit, a good way to help give you a feel of the atmosphere in town on Thanksgiving Day:

Detroit webcams
Hotels and Accommodation
If you're in Detroit for Thanksgiving then the local hotels and guest houses will be, as you might epxect, very busy so you will need to get your reservation made as far is advance as possible to get the best prices. You can search and check availability for local hotels here.
Reviews & Sharing
Page content by Martin Kerrigan. If you have found the content on this page useful then please feel free to share it with your friends and family, or if you have any information or updates that might be useful for us to add to the page then please contact us