Berlin Carnival 2017
Street Parade Live Stream, Route, Start Time
Berlin, Germany, 2-5 June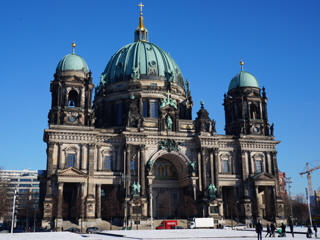 The Berlin Carnival of Cultures or Karneval der Kulturen to give the correct German title is a 4 day carnival event that takes place in May each year.
The early days of the festival are focussed on the street festviual that takes place in the Kreuzberg district before attention shifts to the huge Carnival Street parade that takes to the city streets on Pentecost Sunday, attracting a crowd of well over a million to watch the spectacle.

The carnival has been taking place each year in Berlin since 1993 and has continued to expand each year ot the current version with huge attendances and over 4000 groups taking part in the carnival street parade, with groups not only form Germany but all around the world.
Carnival Dates, Events
The Carnival in 2017 takes place from the 2-5 June.

There is a 4 day street festival at Blucherplatz in the Kreuzberg district, featuring food and drink stalls and plenty of live music and entertainment

The Street Parade is on Sunday 4th June, and starts at Starts at 12:30 at Hermannplatz, ending at 21:00 at Mockernstrasse.
TV & Streaming
There has been live streaming of the Carnival Street Parade in previous years provided by TV and radio broadcasters Radio Eins and RBB, check out their websites for the latest coverage of the event this year:

RBB live stream

Radio Eins online
Hotels and Accommodation
Berlin is a great city to visit at any time of year, and June is usually a very pleasant time for a visit with mild weather and plenty of sunshine.
You can check availability and make reservations for local hotels here.
Reviews & Sharing
Page content by Martin Kerrigan. If you have found the content on this page useful then please feel free to share it with your friends and family, or if you have any information or updates that might be useful for us to add to the page then please contact us