Caribana 2017
Live Stream, TV, Events, Lineup, Dates
Toronto, Canada, 3-7 August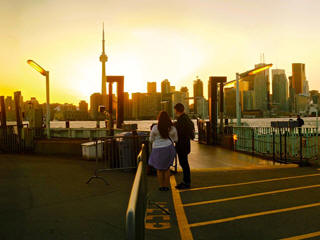 Caribana in Toronto has been bringing Caribbean style festivities to Toronto in Canada every year since 1967, and although it has subsequently been rebranded following a legal challenge to become the Toronto Caribbean Carnival, and latterly added sponsorship so that the full official title became the Scotiabank Toronto Caribbean Carnival, to most people, locals and visitors alike, it is still and will always be known as Caribana.

The main events follow the traditional Caribbean festival style, including parades, food stalls and a cacophony of noise and colour, with trademark events such as J'Ouvert and the main Carnival Parade drawing the biggest crowds.
Although the final weekend has most of the signature gatherings, the festival in total takes place over a period of several weeks from the official launch in early July. In total, it is estimated that over 1 million visitors are drawn to Toronto for the Caribana festival each year, representing a significant boost to the local economy.
You can see our full range of live coverage of mardi gras and carnival events around the world here: Watch Mardi Gras live
Event Details
The main events of the 2017 Caribana festival to follow.

Social & Streaming
There has been in previous years some live streaming coverage available of the main Caribana events, most notably the carnival parade, so we will be keeping an eye out for any live coverage this years and provide the links here as and when they become available.
Latest: There is live streaming from the Caribana festival in Toronto being promised online here.

One under-utilised resource in this area is to check out some of the local webcam views to see what's happening during the carnival, in particular there are a number of cameras positioned along Lakeshore Boulevard, well worth checking out on parade day:

Toronto webcams

You can also of course keep up with events via the usual social media channels, including Facebook and Twitter.
Hotels and Accommodation
Toronto is a great city to visit at any time of year, but is especially pleasant in July and August where you can expect plenty of sunshine without excessive heat.
The range of accommodation is vast, and relatively reasonable priced when compared to similar cities. You can check availability and make reservations for local hotels here.
Reviews & Sharing
Page content by Martin Kerrigan. If you have found the content on this page useful then please feel free to share it with your friends and family, or if you have any information or updates that might be useful for us to add to the page then please contact us