DC Memorial Day Parade 2017
Live Stream, TV, Schedule, Times, Events
Capitol Hill, Constitution Ave, Washington, DC, 29 May, 2pm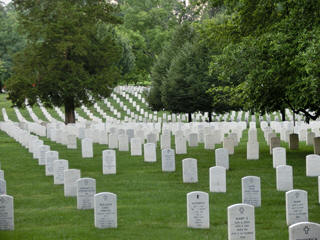 Memorial Day in the United States is a federal holiday, which means it's one of those very rare days in the US where everyone gets the day off. It's not difficult to discern the reasoning behind this, as the remembering of the fallen from past and present conflicts is something this nation has always treated with the greatest of seriousness, and having a day to provide a specific focus that is so widely marked is something pretty unique.
The Memorial Day parade in particular is a poignant and colourful spectacle, with currently serving participants and veterans representing all branches of the armed forces joining in with over 200 full military units, parade floats and marching bands.
Route and Schedule
There are a number of events taking place in Washington DC as the nation's capital city provides the main focus for the day. Main events are as follows:
Rolling Thunder Motorcycle Rally - Departing from the Pentagon at 12 noon.
Monday 29 May
National Memorial Day Parade. Starts at 2pm, from Constitution Avenue and 7th, first proceeding along Constitution Avenue, heading past the White House before finishing at 17th Street
9am: World War 2 Memorial & Air Force Memorial wreath laying
11am: Wreath laying ceremony at the Tomb of the Unknown Soldier, Arlington National Cemetery.
1pm: Vietnam Veterans Memorial at The Wall
TV & Live Streaming
There is an increasing range of TV and online coverage of Memorial Day in DC. The National Memorial Day parade is being broadcast online by both The Military channel:
National Memorial Parade on Military.com
This years the parade is also being broadcast live on the Reelz TV channel and on News Channel 8 in Washington DC. Radio coverage is by WTOP 103.5 - listen live online here.
You might also be able to catch some highlights from the Memorial Day celebrations on the various webcams located around DC, especially the live stream from the Washington Monument:
Hotels and Accommodation
If you're in Washington DC for Memorial Day weekend then you'll need to get your reservation made as far is advance as possible to get the best prices. You can search and check availability for local hotels here.
Reviews & Sharing
Page content by Martin Kerrigan. If you have found the content on this page useful then please feel free to share it with your friends and family, or if you have any information or updates that might be useful for us to add to the page then please contact us