Chelsea EPL Victory Parade 2017
Live Stream, TV Coverage, Date, Start Time, Route
Date, location and time tbc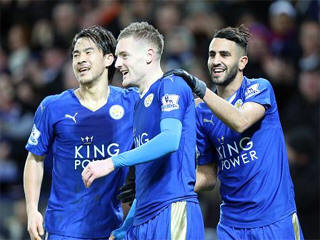 Leicester City winning the Premier League title was very possibly the biggest sporting upset in history, and certainly in English football. With a team cheaply assembled from rejects from supposedly bigger clubs, gambles from obscure foreign leagues and career long never had been this small midlands club has astonished the world with a victory that at the start of the season was rated an almost impossible 5000/1.

Sadly the romance of the Leicester victory was very much a one-off and this year we are back to more predicatable Premier League title winners in Chelsea. Still a decent acheivement given their struggles last year and the appointment of a manage rnew to the league, and i'm sure their fans will mark the parade in style.
Event Details
We'll post the date, start time and parade route details here as soon as they are confirmed. We would expect the parade date to be some time after the conclusion of the Premier League season
TV Coverage & Streaming
There is sure to be extensive live coverage of the title parade, both on TV broadcasts and live online streaming, and very probably also the club's official website. We will post links here once we have them.
Reviews & Sharing
Page content by Martin Kerrigan. If you have found the content on this page useful then please feel free to share it with your friends and family, or if you have any information or updates that might be useful for us to add to the page then please contact us