Gasparilla Pirate Fest 2017
Live Stream, Parade, TV, Invasion, Fireworks, Street Festival
Tampa, Florida, 28 January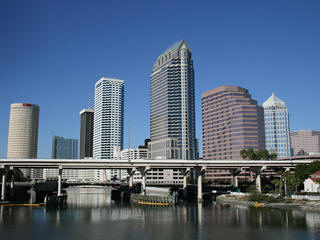 The Gasparilla Pirate Festival is another typically madcap Floridian event, taking advantage of the warm and comfortable winter climate to host an outdoor party attended by huge numbers of locals and visitors alike.
Currently held in late January, the Gasparilla festival and parade have existed in various incarnations since 1904, with the current fest an all day event that also includes a street festival, pirate parade and charity concert at nearby Curtis Hixon Waterfront Park.

The main feature of the pirate fest however is the Gasparilla Invasion, the staging of mythical pirate Jose Gaspar and his dastardly crew invading the town in their impressive pirate ship.
Once landed, the pirate captain demands the key to the city from the mayor, and then proceeds to lead a celebration parade through the city streets. The festival has unsurprisingly proved especially popular with a younger crowd and attracts an audience measured in the hundred of thousands.
Event Details
The main Pirate Fest is made up of a whole day of events, the 2017 schedule for which is as follows:

10.00am-1.00pm: Gasparilla Invasion Brunch at Tampa Convention Center (ticket only)
11.30am-1.00pm: The Gasparilla Invasion
2.00pm-5.30pm: Gasparilla Parade of the Pirates from Bay to Bay Boulevard and Bayshore Boulevard, onto Brorein Street then Ashley Drive

This year there will also be a Gasparilla Pirate Fest Street Festival held at Curtis Hixon Waterfront Park at 6pm on the evening of Friday 29th January.

The week before the main festival there is also the Gasparilla "Piratechnic" Extravaganza fireworks display over Hillsborough Bay, on Saturday 23rd January at 7.00pm. This is a part of the Children's Gasparilla Extravaganza that precedes the main festival by 1 week each year.
Live Streaming, Webcams
In previous years there has been a live feed of the main events provide by the local Tampa Bay Times, we'll post the link for this as soon as we have it.
The parade is typically broadcast on local TV by News Channel 8 (live coverage from 2.30-4.30pm) which you can also watch online here:
News Channel 8 live stream

The fireworks display on the is broadcast live by local TV channel WTVT Channel 13, which you can also watch live here

There are also several live webcams placed in and around the area, and excellent and often overlooked way to get an alternative perspective on the various festival events:

Tampa webcams
Hotels and Accommodation
If you are looking for accommodation in Tampa and the surrounding areas during the Gasparilla Festival then you can expect to pay an inflated premium thanks to the popularity of the event and the fact that many people head to this part of Florida for the winter sunshine generally. It is recommend therefore that you make your reservation well in advance if you can.
You can check availability and make reservations for local hotels here.
Reviews & Sharing
Page content by Martin Kerrigan. If you have found the content on this page useful then please feel free to share it with your friends and family, or if you have any information or updates that might be useful for us to add to the page then please contact us