Grenada Carnival 2017
Live Stream, Lineup, Events, Dates, Hotels
St George's, Grenada, 14-15 August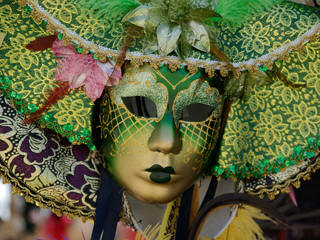 Grenada carnival, also known as Spicemas, is one of the largest and most popular Caribbean carnivals anywhere in the world, offering a series of events including parties, parades and festivals in the months leading up to the main carnival season in August, which includes all the main features you expect to find at a Caribbean carnival, such as the Soca Monarch competition, J'Ouvert, Dimanche Gras, Monday Night Mas and of course the grand finale of the parade of the bands.

The alternative title of the Grenada Carnival, Spicemas, is thought to originate from the country's colourful history as a cultivator and purveyor of fine spices, most notably cinnamon and nutmeg, with the Mas aspect being a traditional carnival term believed to be a shortened version of the French masquerade.
The main carnival events in Grenada take place in the small capital city of St George's, where the large trucks blaring music are guaranteed to keep the city awake throughout the carnival weekend.
Carnival Dates and Lineup
There are events under the carnival umbrella taking place from April onwards throughout the year, but the main festivities take place in August and are centred around the following main dates and events:

10 Aug: National Queen Show
11 Aug: Soca Monarch Finals
12 Aug: SMC Panorama
13 Aug: Dimanche Gras
14 Aug: Jouvert, Bombtune, Pageant, Monday Night Mas
15 Aug: Parade of the Bands

Lineup of the main participants in the parade of the bands to follow.
Social & Streaming
There has been in previous years live streaming coverage provided of some of the main carnival events, most notably the carnival parade so we will be keeping an eye out closer to the time and provide any links here as and when we locate them.

In the meantime you can watch coverage from previous years' events in the wide selection of videos on the always reliable Youtube:

Carnival videos

As with many of the Caribbean's carnivals, the Grenada carnival organisers have also embraced the growth of social media and will be using the various platforms to promote and provide updates from the various carnival events:

Grenada carnival on Facebook and Twitter
Hotels and Accommodation
If you are visiting Grenada at any point during the carnival season then you'll find the usual wide range of accommodation to choose from, everything from cheap beach huts to top of the range 5 star hotelYou can check availability and make reservations for local hotels here.
Reviews & Sharing
Page content by Martin Kerrigan. If you have found the content on this page useful then please feel free to share it with your friends and family, or if you have any information or updates that might be useful for us to add to the page then please contact us