Hollywood Christmas Parade 2017
Live Stream, Lineup, TV Coverage, Route, Start Time
Sunset Boulevard, Hollywood, California, Date and time tbc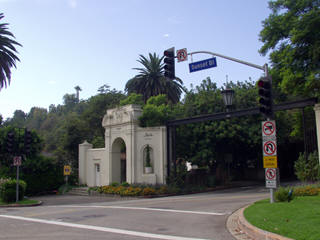 The Hollywood Christmas parade is a big part of the American holiday tradition, fitting nicely into the gap between Thanksgiving and Christmas itself to give another excuse for a seasonal party. The parade has been taking place since 1928 and falls on the Sunday right after Thanksgiving.

The parade is known for selecting a big name Grand Marshall; previous events have been hosted by such diverse luminaries as Stevie Wonder, Joe Mantegna and Magic Johnson, while the Hollywood location is capitalise don to bring as many A list celebrities to make guest appearances at the parade as possible. With a 3 and a half mile parade route, this is one of the most well attended holiday parades anywhere in the country.
Event Details
The Hollywood Christmas parade steps off at 5pm from Hollywood Boulevard and Orange, right by the famous Chinese Theatre. The route then follows a horseshoe route along Hollywood Boulevard, down Vine then back along Sunset Boulevard.
There is Grandstand seating available at the start of the parade route, you can buy tickets for these VIP areas. These tickets will also give you access to the pre-parade concert, one of the highlights of the day.

Live Streaming, TV Coverage
There is usually live TV coverage of the parade, channels such as Hallmark and KTLA have been involved in the past, we'll bring you the details for this year as soon as they're confirmed, along woth the associated live stream details.
The coverage is also syndicated out to TV channels across the country, where delayed screenings are shown right through December; see the full list of channels showing the parade here.

You might also like to consider as an alternative viewing option the excellent live streaming webcam on Hollywood Boulevard, covering a key area of the parade route, giving an excellent alternate viewpoint:

Hollywood Boulevard webcam
Hotels and Accommodation
Hollywood hotels tend to be on the expensive side all year round, it pretty much goes with the territory in this part of town, so you can expect to pay a premium to visit for the Christmas Parade, especially given the proximity to Thanksgiving. It makes sense therefore to get your reservation made as soon as you can to try secure the best deal.
You can check availability and make reservations for local hotels here.
Reviews & Sharing
Page content by Martin Kerrigan. If you have found the content on this page useful then please feel free to share it with your friends and family, or if you have any information or updates that might be useful for us to add to the page then please contact us