Koningsdag 2017
Live Stream, TV, Parade, Concert, Event Schedule
Museumplein, Amsterdam, The Netherlands, 27 April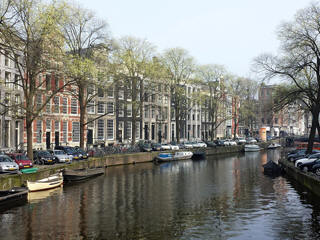 We've included this in the parade section largely for some uncertainty as to where it actually belonged - there is a parade for sure, but this event is about so much more, including street parties in Amsterdam, barges filled with revellers and decked in the national orange colours filling the canals of the city, and of course the concert and party in the evening on the Museumplein.
Koningsday and Koningsnacht for the benefit of the uninitiated is a major Dutch national holiday, the official day of celebration for the birthday of the reigning monarch. It has been taking place in various formats since as far back as 1885. Known for many years now as Queen's Day, the 2013 event is a very special one indeed as it features the official abdication of reigning Queen Beatrix (who has been Queen since 1980) and the coronation of her successor Willem-Alexander.
This means of course that for future years, starting in 2014 not only will the event have a new title, becoming Koningsdag or King's Day, it will also change date to that of the new monarch, which conveniently enough represents only a small change to the earlier date of the 27th April.
Route and Schedule
This schedule of events for Koningsdag is as follows:
The celebrations start with the Koningsnacht (King's Night) parties the night before the main day, on the 26th April.
This year there are big parties in Amsterdam, The Hague, Eindhoven, Rotterdam and Utrecht.
The main events on Koningsdag itself in Amsterdam are:
The vrijmarkt (free market) will be taking place throughout the day, as will the usual parade of boats along the city's canals.
Grand Parade at Grand Place, large parade and party in the famous Grote Markt.
There are also a huge number of smaller events taking place in Amsterdam and across Holland - check out the excellent extensive event calendar here.
TV & Live Streaming
In previous years there has been live online coverage of the main Koningsdag events on NOS:
There is also a range of coverage available via Slam FM:
For the rest of the day's events, there are a wide range of live and streaming webcams positioned at key points around the city, including on the Museumplein where one of the main concerts takes place:
Hotels and Accommodation
If you're in Amsterdam for the King's Day celebrations and looking for somewhere to stay, you can check out availability and make reservations for local hotels here.
Reviews & Sharing
Page content by Martin Kerrigan. If you have found the content on this page useful then please feel free to share it with your friends and family, or if you have any information or updates that might be useful for us to add to the page then please contact us