London New Year Parade 2018
Live Stream, Route, Start Time, TV Coverage
London, UK, 1 January, 11.45am-3.15pm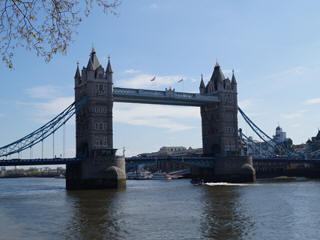 The London New Year parade is an iconic new year event, taking place on the 1st January each year since 1987 and watched by a huge audience both live and on the free online stream.
The LNYDP has been growing in scale for several years now to the current event which attracts around 1 million spectators live, matched by the many more watching on TV and online, and covers a 2 mile parade route right through the heart of London, taking is some of the most impressive sights the city has to offer, including the Houses of Parliament, Big Ben and Trafalgar Square.

The reach of the London new year's day parade, or LNYDP to it's friends, has expanded further in recent years with the addition of a live stream making it possible to watch live online around the world, bringing the event in line with other large scale new years parades such as the Mummers Parade in Philadelphia and the Tournament of Roses parade in Pasadena, California.
Route and Schedule
There are a total of over 10,000 performers taking part in the parade each year, with many different countries represented.
The parade route is 2 miles long, and proceeds as follows:
Piccadilly
Piccadilly Circus
Lower Regent Street
Waterloo Place
Pall Mall
Cockspur Street
Trafalgar Square
Whitehall
Parliament Street
The nearest tube stations to use for attending the parade are at Westminster, Charing Cross, Piccadilly Circus, Embankment and St James' Park.
You can see the full lineup of participants in the London New Year Parade here:
Watch Live TV & Online
In the last couple of years it has become much easier to watch the London new year parade online via a live stream as this is provided by the official site:
This takes over from the previous live coverage that was provided by the BBC which has sadly lapsed in recent years, although the BBC News channel will likely have reporters providing updates along the parade route, so tune into that for another viewing option.
Hotels and Accommodation
If you're in London for New Year then you probably already have your hotel sorted, and will be all too aware of the additional costs invoked at this time of year! If you're still looking however, or possibly hoping to pick up a last minute bargain, then you can search for local hotels here.
Reviews & Sharing
Page content by Martin Kerrigan. If you have found the content on this page useful then please feel free to share it with your friends and family, or if you have any information or updates that might be useful for us to add to the page then please contact us