Madrid Pride Parade 2017
Live Stream, TV, Lineup, Route, Start Time
WorldPride, Madrid, Spain, Saturday 2 July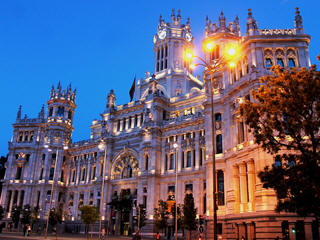 Madrid Pride is one of the biggest gay pride, or LGBT pride events anywhere in the world, with events taking place over a couple of weeks thoughout the end of June each year, culminating in the huge pride parade at the beginning of July. Known locally as Fiesta del Orgullo or Cabalgata del Orgullo Gay it is also one of the oldest pride events in Europe, having started way back in 1979.

Madrid also holds the distinction of having held the largest ever pride event in Europe, with Europride in 2007 attracting an audience estimated at up to 2.5 million, although the normal annual parades usually attract visitor numbers closer to 105 million.

They will be optimistic of smashing all existing records again in 2017, when the Madrid pride event is designated as Worldpride for the year, an honour sure to draw even bigger crowds from all across the globe.
Event Details
This year the Madrid Pride parade includes a series of additional events running all the way through to parade day from the 23 June.
The pride parade takes place on 2 July, starting at around 6pm from the Atocha railway station.

The parade route is very straightforward, it progresses along a 2.2km length of the famous Paseo del Prado, straight ahead at the Fuente De La Cibeles onto Paseo de Recoletoe before ending at Plaza Colon.

There is then a huge party in the Plaza Colon, where a stage will be set up with live music acts performing late into the night.
TV & Streaming
There is likely to be TV coverage of the pride parade by the local stations, many of which also provide online streaming options. We will provide links here as and when we locate them.

In the meantime, one viewing option you might like to consider is to check our some of the local webcams views, there are several streaming and fixed view cameras positioned in key locations around Madrid, inclusinf in the Plaza Colon:

Madrid webcams
Hotels and Accommodation
Madrid at the beginning of July will be warming up nicely and this is one of the more popular times of year to visit, before the main summer heat hits, so we recommend booking your accommodation well in advance. The city will be particularly packed during the main Pride events.
You can check availability and make reservations for local hotels here.
Reviews & Sharing
Page content by Martin Kerrigan. If you have found the content on this page useful then please feel free to share it with your friends and family, or if you have any information or updates that might be useful for us to add to the page then please contact us