Magnificent Mile Lights Festival 2017
Live Stream, Parade, Fireworks, Events, Start Time
Michigan Ave, Chicago, Illinois, dates tbc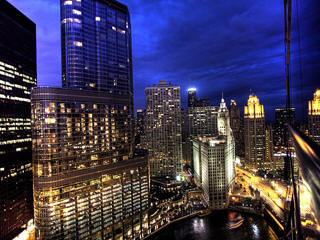 Chicago has been hosting the iconic Magnificent Mile Lights Festival for several decades now, with the first recognised event taking place in 1949 and it has only grown in scale and scope in the years since.
Taking place the week before Thanksgiving, the MMLF is focussed on the main event of the tree lighting parade, with 200 trees being lit up with over a million lights along the length of Michigan Avenue (the Magnificent Mile that gives the event its title)

The parade that accompanies the lighting ceremony features a number of floats featuring festive favourites alongside popular Disney characters.
There are also live musical performance by top name stars and the opening of the city's Christmas market, the Christkindlmarket by Santa Claus and Mrs Claus, with the culmination of a day of partying being a spectacular fireworks display.
Event Schedule
The Magnificent Mile Lights festival features a series of events throughout the day that adds up to a full length party with something for everyone. The main events this year are:

11:00am - 3.30pm BMO Harris Bank Stage

Live musical performances at Pioneer Court on North Michigan Avenue

11:00am - 4pm: Lights Festival Lane

Running alongside the music festival there is a winter wonderland in Pioneer Court with stalls offering festive food, drink and trinkets

5.30pm - 7.30pm: Tree Lighting Parade

For many the main event, the parade tracels down Michigan Avenue from Oak St to Wacker Drive

6.55pm Fireworks Display

The festivities are brought to close with a spectacular fireworks display over the Chicago River.
Social & Streaming
The Magnificent Mile Lights Festival tree lighting parade is broadcast live by local TV station ABC7, which is also available as a live online stream:

ABC7 live stream

It is also shown on TV channels across the US and Canada, with some carrying the event live and others showing highlights at a later date see the full schedule here.

Another viewing option is to check out some of the local webcams, with the city of Chicago having several in key locations around the area and on North Michigan Avenue in particular:

Chicago webcams
HHotels and Accommodation
There is an enormous range of accommodation available in Chicago, although with this being the weekend before Thanksgiving the city will already be starting to fill up, especially with the visitors coming to the MMLF, so we recommend you make your reservation as far in advance as is practical.
You can check availability and make reservations for local hotels here/font>.
Reviews & Sharing
Page content by Martin Kerrigan. If you have found the content on this page useful then please feel free to share it with your friends and family, or if you have any information or updates that might be useful for us to add to the page then please contact us