NBA Parade 2017
Live Stream, Date, Start Time, Route, Schedule
Date, location and time tbc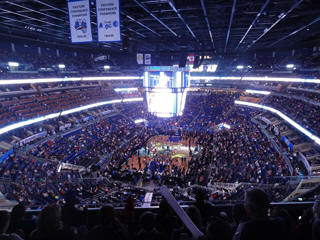 The NBA Parade is the victory celebration for the winning team of the NBA finals, and takes each place after the conclusion of the NBA finals, usually by mid-June.
To be honest I did consider including a page for the play-offs and the finals themselves but there's so much coverage elsewhere that it seems a tad unnecessary, finding live streaming coverage is nowhere near the challenge it used to be a few years ago so I'll leave you to figure that part our for yourselves!

I'll continue instead with my unhealthy fixation with the victory parade to celebrate the winning of the Championship, and the surrounding party as the victorious team returns to the streets and stadium of their home town to receive the adulation of their public. The NBA Championship parades in the past have included memorable events from Miami to San Francisco and are always worth watchinh, if only to take some vicarious pleaseur ein the achievements of others.
Event Details
Parade details to follow.
Social & Streaming
There will almost certainly be live streaming coverage available for the NBA Parade, with local news, TV and radio stations always keen to bring live coverage of their conquering heroes. We'll provide the relevant links as soon as we have them.

In the meantime, you can enjoy coverage from past NBA parades, including highlights from big winners including the San Antonio Spurs and Miami Heat on the always useful Youtube:

NBA parade videos
Hotels and Accommodation
The venues may vary, but there are always those who need to travel to watch the victory parade, or maybe just want to secure a room for the night to they don't have to drive home! You can check availability and make reservations for local hotels here.
Reviews & Sharing
Page content by Martin Kerrigan. If you have found the content on this page useful then please feel free to share it with your friends and family, or if you have any information or updates that might be useful for us to add to the page then please contact us