New York Memorial Day 2017
Parades, Live Stream, Route, Start Time, Concert, Date, Schedule
Brooklyn, Queens, Manhattan, NYC, New York, 29 May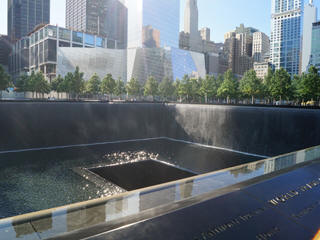 Memorial Day is a pretty big deal in the United States, probably not surprising for a country that places to much importance on patriotism. Memorial Day is a federal holiday in the US, and as they dont have many of these relative to other countries that tells you how significant this day is.
Officially taking place on the last Monday of May each year, Memorial Day, as the name suggests, is designated to remember the sacrifice of all the men and women who have lost their lives in the service of the United States Armed Forces. Originally started after the civil war, this has now expanded in focus to the fallen of all conflicts since.
In New York there are events all across the city, including several concerts and a multitude of church services for all denominations, but for the purposes of this page we've narrowed it down to concentrating on the parades. I'm on record as to how much I enjoy a good parade, and an added military feel just adds to the appeal for me. There are parades of various scale and theme across the city to mark this occasion, so if you're in New York for memorial day you won't be far away from your nearest one. I've focused a little more on the main 3 parades below.
Route and Schedule
There are actually several parades in New York to mark Memorial day, and they are of varying size and provenance. We're restricting ourselves here to the 3 most prominent:
Queens
The Little Neck - Douglaston Memorial Day Parade is reputed to be the largest single parade in the city. This event gets underway with an Interfaith service at the Community Church of Little Neck at 10am. The parade route is on Northern Boulevard, starting at Jayson Avenue and finishing at St Anastasia. Parade route map here.
Brookyln
The Brooklyn Memorial Day parade is the oldest in New York, now entering it's 148th year. The parade is officially organised by the United Military Veterans Of Kings County and gets underway at 11am at 87th Street and Third Avenue. See the full parade line of march here.
Manhattan
Unusually, the Manhattan parade is actually the smallest of the three. This one starts at Dyckman Street and Broadway. The parade gets underway at 12 noon and will be finished by 2pm.
TV & Live Streaming
The parades are in such diverse locations and across such a large area that finding any online coverage is pretty tricky, and as national TV coverage tends to focus on the major events in Washington DC then your options are further limited.
The best recommendation we have so far is to check out the live streaming webcams positioned across the city, this is one thing New York probably has more of than anywhere else. This excellent site helps to find them by searching on an interactive map:
For coverage of previous parades, plus any videos uploaded by attendees at this year's events, then Youtube always has an excellent range of videos available:
New York Memorial Day on Youtube
Hotels and Accommodation
If you're in New York for Memorial Day weekend then you'll need to get your reservation made as far is advance as possible to get the best prices. You can search and check availability for local hotels here.
Reviews & Sharing
Page content by Martin Kerrigan. If you have found the content on this page useful then please feel free to share it with your friends and family, or if you have any information or updates that might be useful for us to add to the page then please contact us