Paris New Year Parade 2018
Live Stream, Route, Start Time, TV Coverage
Paris, France, 1 January, 2pm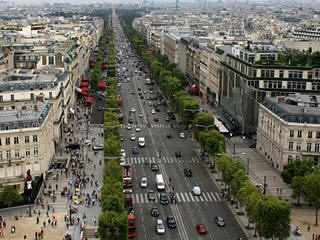 The Paris new year parade was a relatively recent addition to the new year;s day celebrations in Paris, with the first incarnation only taking place on the 1st January 2014, while the 2016 event was of course affected by the terrorist incidents that were responsible for curtailing new year celebrations across Europe.
We're still awaiting for confirmation of the parade for new year 2018, although the date is listed on the official event website as getting underway from 2pm so we're optimistic that the show will go ahead.
If you are in Paris over the holiday and new year period be sure to check out all the best Paris new year's eve events.
Route and Schedule
The parade route is very straightforward, travelling straight down one side of the famous and iconic Champs Elysees from the Place de la Concorde to the Arc de Triomphe, then back again along the other side.
TV & Live Streaming
If the parade does go ahead there is likely to be TV coverage available via local channels, we'll post any links here.
In the meantime there are some live webcam views that you can check out, with a couple in particular positioned along the parade route:
Hotels and Accommodation
If you're in Paris for the new year celebrations then it would be wise to book your hotel well in advance - the city will be crowded (and expensive!)
You can search for the best deals on local hotels here/font>.
Reviews & Sharing
Page content by Martin Kerrigan. If you have found the content on this page useful then please feel free to share it with your friends and family, or if you have any information or updates that might be useful for us to add to the page then please contact us