Pensacola Mardi Gras Parade 2017
Live Stream, Parade Schedule, TV Coverage, Dates, Start Time
Pensacola, Florida, 25 Feb (Grand parade)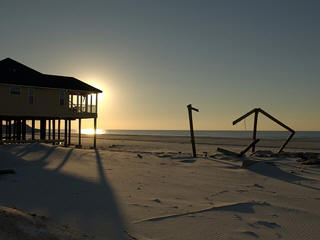 Pensacola Mardi Gras is one of the largest celebrations taking place in Florida each year, including a series of events such as the Mardi Gras Kick Off Celebration and Fat Tuesday party.
When it comes to Mardi Gras in this town though the highlight without a shadow of a doubt is the Pensacola Grand Mardi Gras parade, which unusually for these kind of parades actually takes place on the Saturday before Fat Tuesday itself.

The Pensacola Mardi Gras is also one of the oldest in the United States, tracing its roots as far back as 1874, and in its current incarnation it typically runs for a whole month before mardi gras, with a series of parades building up to the Grand parade, which is watched by crowds estimated at well over 100,000 on the streets and many more thanks to the local TV and media coverage.
You can see our full range of live coverage of mardi gras and carnival events around the world here: Watch Mardi Gras live
Parade Schedule, Routes
The main events that make up the Pensacola mardi gras celebrations for 2016 are as follows:

Friday 17th January

Mardi Gras Kick-off Celebration

Friday 24th February

Krewe of Lafitte Parade

Saturday 25th February

Grand Mardi Gras Parade

Sunday 26th February

Krewe of Wrecks Beach Parade

Tuesday 28th February

Fat Tuesday Celebration

The Grand Parade is the highlight of mardi gras in Pensacola and gets underway at 2pm, lasting until around 6pm. The parade takes place on Palafox and Garden Streets in Pensacola downtown.
TV & Live Streaming
There is generally good TV coverage available of the Grand parade via the local TV networks, most of which also now provide online streaming options too. We will provide any links here as and when we locate them so please check back nearer parade day.
In the meantime you can check out some local Pensacola views on some of the many excellent live webcams in the town, which will also come in handy for watching the Krewe of Wrecks beach parade on the Sunday:

Pensacola webcams
Hotels and Accommodation
Pensacola, as with pretty much anywhere in Florida, is very popular around this time of year thanks to the warm climate that brings visitors flooding south from across the country. You can therefore expect to pay relatively high seasonal prices for accommodation, and we recommend making reservations well in advance to secure the best spots.
You can check out availability and make reservations for local hotels here.
Reviews & Sharing
Page content by Martin Kerrigan. If you have found the content on this page useful then please feel free to share it with your friends and family, or if you have any information or updates that might be useful for us to add to the page then please contact us