Pride London Parade 2017
Live Stream, TV, Lineup, Route, Start Time
London, UK, Saturday 8 July, 1.00pm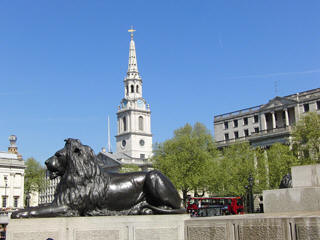 Pride in London, variously and previously known as London Pride and Pride London, is the UK capital's entry into the summer pride festival calendar, hosting a series of events across the city over a 2 week period in mid to late June each year.

The highlight of Pride in London is of course the pride parade, which covers a route through the city that takes in many of London's most iconic sights, including Oxford Street, Piccadilly Circus, Trafalgar Square and Whitehall, making this one of the longer pride parade routes anywhere in the world.

The Pride in London parade attracts crowds estimated at over 1 million people out onto the city's streets to watch the hundreds of bright and colourful floats and walking groups from many organizations, accompanied by constant wall of noise form a variety of live music performers.
Event Details
The parade steps off from Baker Street at 1pm and follows a route through the city as follows:

Oxford Street
Regent Street
Piccadilly Circus
Lower Regent Street
Pall Mall
Trafalgar Square
Whitehall

Trafalgar Square also hosts the main event of the day, with a stage set up for speeches and live musical performances throughout the day.

You can see the lineup and order of march for the parade here:

Pride London parade lineup
TV & Streaming
The Pride in London parade has for the last few years now been broadcast live by the local TV channel London Live, which also offers an excellent live streaming online webcast option:

London Pride live stream

There are also several live streaming webcam views at key locations along the parade route, including in Trafalgar Square, where the main party takes place:

London webcams
Hotels and Accommodation
London hotel accommodation is expensive at the best of times, and a weekend stay in late June will be one of the peak times so we advise you to make your reservation as far in advance as is practicable.
You can check availability and make reservations for local hotels here.
Reviews & Sharing
Page content by Martin Kerrigan. If you have found the content on this page useful then please feel free to share it with your friends and family, or if you have any information or updates that might be useful for us to add to the page then please contact us