Sydney Mardi Gras 2017
Live Stream, TV Schedule, Dates, Start Time, Lineup
Sydney, NSW, Australia, 4 March (Main parade)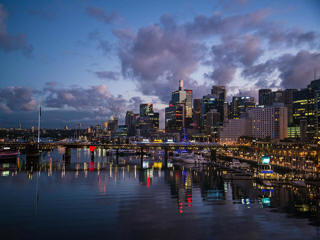 Well you can always trust the Australians to do things just a little differently, put their own inimitable style on popular events! In the case of Mardi Gras, their approach is to take the popular parade and festival idea made famous in locations like Trinidad and Tobago and New Orleans and bring it to the southerm hemisphere with a definite, well, homosexual feel.
Originally started in 1978 to mark the 10th anniversary of the Stonewall riots, the Sydney Gay, Lesbian and Transgender (commonly abbreviated to LGBT) Mardi Gras is now one of the most well known in the world, and can certainly lay claim to being one of the most colourful.
I actually attended this event when travelling in Australia (more years ago now than I like to think too much about!) and it was most certainly a unique experience. You need to get there very early as the streets get unbelievably crowded pretty much as soon as there's some daylight and the party atmosphere really is something special. And don't worry that you need to actually be gay to attend, the vast majority of attendees aren't, they just show up in their numbers to show support for the equal rights of the community.
The Sydney Mardi Gras is widely recognised as a frontrunner in the now popular Pride parade movement, which sees parades take place in cities annually all around the world, most famously in locations as diverse as New York, San Francisco, London, Toronto, Cologne, Lima, Sao Paulo, Berlin and Mexico City.
Route and Schedule
The parade officially runs from 7.45-10.00pm, but there will be plenty of entertainment and activities for several hours either side of the main parade.
The parade route is down Oxford and Flinders Streets in the Darlinghurst area.
This year also sees the addition to the Mardi Gras schedule of the QueerScreen Mardi Gras Film Festival, showing a series of films from the LGBTIQ film circuit, and also many award-winners from Berlin, Toronto and other top film festivals. Get more details here.
TV & Live Streaming
This year the Mardi Gras parade is being broadcast live by NSW channel SBS One, and they are also promising a live online stream.
You can check out all of the SBS coverage options from the Sydney Mardi Gras, which this year is broadcasting live worldwide for free on the official SBS website - watch online here:
This also opens the possibility of watching on your TV anywhere in the worldwide if you have a Chromecast device or similar.
Hotels and Accommodation
If you're planning on visiting Sydney for Mardi Gras and looking for somewhere to stay to attend the parades or other events you can check out availability and make reservations for local hotels here.
Reviews & Sharing
Page content by Martin Kerrigan. If you have found the content on this page useful then please feel free to share it with your friends and family, or if you have any information or updates that might be useful for us to add to the page then please contact us