Toronto Santa Claus Parade 2017
Live Stream, Lineup, Route, Start Time
Toronto, Ontario, Canada, date tbc (Probably 19 November)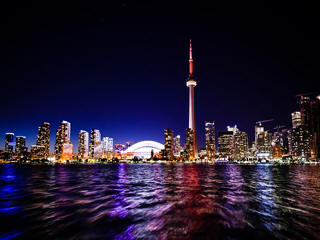 The Toronto Santa Claus parade is one of the iconic Christmas Parades so popular in North America and Canada, and also one of the earliest, typically firing the starting gun on the festive season as early as mid-November.
One unique feature of this event is the Celebrity Clowns, offering people the chance to dress up and join the parade in full clown costume, a novel concept but perhaps the stuff of nightmares for some!

While the main parade has been taking place for over 100 years now, having started way back in 1905, a more recent addition to the schedule is the Holly Run, a 5k fun run that starts just 30 minutes before the big parade and follows the same route. The proceeds from the run go towards helping fund the parade for the following years.
Parade Route, Schedule
The Toronto Santa Claus parade gets underway at 12.30pm, with the Holly Run 5k race starting 30 minutes earlier at noon. Both events follow the following route:

Start at Christie Pits
Bloor Street West
Avenue Road
Front Street West
Finish at St Lawrence Market

See a full map of the parade route here:

Santa Claus parade map

Note that street closures in the parade area start from 8.00am so parking in the immediate vicinity is very restricted, making public transport the best option for those planning to attend.

Viewing points are plentiful along the route, with the only real tips being to warp up warm and arrive early!
Social & Streaming
The Santa Claus parade is one of those events that was quick to embrace the growth of online streaming and has been providing webcast viewing options for a few years now.

The whole parade is shown live by Canadian TV channel CTV, which also provides an online stream via their CTV Go service, although please be aware you will require an active subscription to be able to log in and watch:

Santa Claus parade live stream

An alternative viewing option you might like to consider is to check out some of the live webcams that are positioned in and around Toronto, offering a different perspective on the days events:

Toronto webcams
Hotels and Accommodation
Hotel accommodation in Toronto is plentiful and relatively reasonably priced for such a cosmopolitan city. November isn't one of the busiest months to visit so there should be some decent deals to be had if you shop around.
You can check availability and make reservations for local hotels here.
Reviews & Sharing
Page content by Martin Kerrigan. If you have found the content on this page useful then please feel free to share it with your friends and family, or if you have any information or updates that might be useful for us to add to the page then please contact us