Trinidad Carnival 2018
Live stream, TV coverage, full carnival schedule
Port of Spain, Trinidad & Tobago, 12-13 February (Parades of the Bands)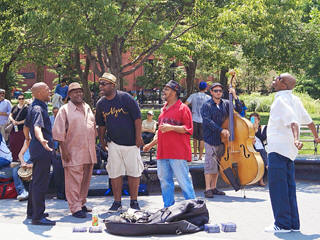 The Trindad Carnival promises to be bigger, brighter and louder than ever in 2018 and you can join in the celebrations thanks to the live stream and TV coverage that brings you right into the heart of the carnival.
The full scale of the Trinidad and Tobago carnival, or TNT carnival as it is commonly abbreviated, is difficult to comprehend, with hundreds of events taking place in the weeks leading up to the main Mardi Gras carnival events and Fat Tuesday parades, which in Trinidad take place on the days known as Carnival Monday and Carnival Tuesday.
Other popular carnival events to look out for include J'Ouvert and Dimanche Gras, as well as the Calypso Monarch competition, International Soca Monarch and the nominations of the King and Queen of the Bands. We will have live streaming coverage of as many of the main events as we can find, so check back regularly for updates.
Trinidad carnival events
The full carnival schedule is too comprehensive to reproduce in a meaningful format here, so we're concentrating on just the main headline parties and parades:
Friday 9th February
Fantastic Friday International Soca Monarch Finals at Hasely Crawford Stadium at 7pm
Re-enactment of the Camboulay Riots at Piccadilly Green in Port of Spain at 4am
Dragon Festival at the corner of George and Prince Streets in Port of Spain at 9am
Saturday 10th February
Kiddies Carnival at Queens Park Savannah at 11am
National Panorama Finals at The Paddock, Queen's Park, Savannah, Port of Spain at 7pm
Sunday 11th February
Dimanche Gras National Calypso Monarch Finals at Queen's Park Savannah at 7pm
Kings and Queens of the Bands Competitions at Milford Road Esplanade, Scarborough
Carnival Monday 12th February
J'Ouvert Bands on Monday morning from 4am
Parade of the Bands Carnival Monday from 11am
Monday Night Mas at Paramin Hill
Carnival Tuesday 13th February
SocaDrome at Hasely Crawford Stadium in Port of Spain at 8am
Parade of the Bands Carnival Tuesday from 11am
You can find a full, comprehensive carnival event schedule for the complete Trinidad carnival here:
Trindad carnival 2018 schedule
The full schedule covers events right across the islands of Trinidad and Tobago, while the focal point for most of the major events listed above, including the main Carnival Monday and Tuesday parades, is the island nation's capital of Port of Spain.
TV & Live Streaming
For many years the only way to see the Trindad Carnival was to attend in person, but in recent times there has been an increasing range of live coverage available, both by local TV stations as well as live online stream options provided by a variety of sources, often unorthodox!
We will have all the Trinidad Carnival live streaming options covered here, with most of the main events covered live, and certainly a live stream for the parades of the bands on Carnival Monday and Carnival Tuesday.
If you are interested in watching live carnival coverage worldwide you can see our full range of live streams of mardi gras and carnival events around the world, including the big Fat Tuesday parades in Rio de Janeiro and New Orleans here: Watch Mardi Gras live
Hotels and Accommodation
The islands get very busy indeed during carnival, especially over the main mardi gras weekend and on the big parade days so if you're planning on visiting for the Trinidad Carnival then we advise you to reserve your accommodation well in advance.
You can check out availability and make reservations for local hotels here.
Reviews & Sharing
Page content by Martin Kerrigan.. If you have found the content on this page useful then please feel free to share, or if you have any information or updates that might be useful for us to add to the page then please contact us