Veterans Day Parade 2017
Live Stream, Lineup,
TV Coverage,

Route, Start Time
5th Avenue, NYC, New York, 11 November, 11.25am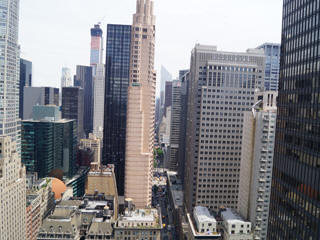 Veterans Day in the United States is celebrated on the 11th November each year and is remembered in recognition of all those who have served in the country's armed forces over the years.
The date is chosen to coincide with Remembrance Day which is marked across the world and was originally the date of the armistice agreement that ended the first world war.

Veterans day is a federal holiday in the US which means the many parades that are marched to mark the occasion tend to be well attended affairs, no more so than in New York City, where the parade on 5th Avenue is the largest in the country. The NYC parade has been taking place each year since 1929 and currently includes over 25,000 participants.
Event Details
The parade route is a very simple one, travelling down 5th Avenue for roughly 1.3 miles from 26th Street to 52nd Street.

The parade gets underway at 11.25am and is generally completed by around 3.30pm.

Viewing spots are available along the route, with early arrival recommended to secure a good position. There is a VIP Review stand positioned in front of the public library at 5th Ave and 41st Street.
Social & Streaming
In previous years there has been live TV coverage of the Veterans Day parade by the Fox 5 NY channel, which also includes a live online stream, we'll provide the link here as and when it becomes available.
Latest: The NYC parade is in fact being streamed live online by the military.com website - watch live here:
Veterans Day parade stream

Another viewing option that many people tend not to immediately consider is to check out the local webcam views, which in New York tend to be plentiful. In this case there is a live streaming camera actually positioned right on 5th Avenue, well worth checking out on parade day:

5th Avenue webcam
Hotels and Accommodation
New York is busy at any time of year, but mid-November is actually one of the more reasonable times in terms of accommodation prices so you do stand some chance of getting somewhere to stay in Manhattan without breaking the budget, although there is obviously a premium attached to venues on 5th Avenue itself.
You can check availability and make reservations for local hotels here.
Reviews & Sharing
Page content by Martin Kerrigan. If you have found the content on this page useful then please feel free to share it with your friends and family, or if you have any information or updates that might be useful for us to add to the page then please contact us