New York Halloween Parade 2017
Live Stream, Lineup, Route, Start Time
Greenwich Village, Manhattan, NYC, New York, 31 October, 7.00pm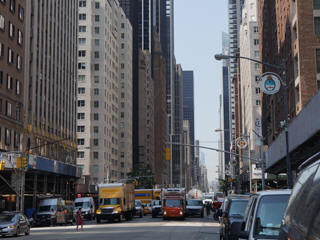 Halloween is one of those festivals that is embraced in the United States like nowhere else in the world; often to the bewilderment of international visitors the whole country joins in the dressing up and scary themed partying process from school and college students right up to workplaces and government buildings across the nation.

Nowhere is this more apparent than in New York City, where the now famous Village Halloween Parade in Greenwich Village has been taking place for over 40 years and is joined annually by thousands of participants watched along the parade route by many thousands more.
Event Details
The New York Village Halloween parade gets underway at 7pm and last for around 4 hours in total, usually drawing to a close around 11pm.

The parade route is very straightforward, it travels straight up Sixth Avenue, from Spring Street towards the south up to 16th Street.
Social & Streaming
There is live TV coverage being provided of the Halloween parade this year by local cable channel NY1. For Time Warner Cable subscribers this will also be available as a live online stream, you will need your TWC ID to be able to log in and watch:

Halloween parade live stream

Another option to see some live action is to check out some of the local webcam views, there are several positioned along 6th Avenue, with this one in particular right on the parade route:

Sixth Avenue webcam
Hotels and Accommodation
New York is always expensive, and unfortunately November, and around Halloween in particular, is one of the more popular times for visitors, so you are going to be looking at a pricey stay wherever you opt for, although you can save a little by heading out from Manhattan to Jersey City or maybe Queens.
You can check availability and make reservations for local hotels here.
Reviews & Sharing
Page content by Martin Kerrigan. If you have found the content on this page useful then please feel free to share it with your friends and family, or if you have any information or updates that might be useful for us to add to the page then please contact us