DC Memorial Day Concert 2017
Live Stream, TV, Lineup, Start Time
West Lawn, US Capitol, Washington, DC, 28 May, 8.00-9.30pm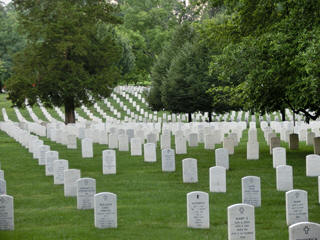 Memorial Day is a very important public holiday in the United States, held in late May each year. As the capital city of the nation, Washington DC provides the focal point for much of the day's events, and in particular the Memorial Day Concert.
The concert takes place on the iconic West Lawn of the US Capitol on the Sunday evening that immediately precedes Memorial Day and is broadcast live to the nation via public broadcaster PBS (see below for link) and The National Memorial Day parade on the Monday will be watched by numbers in the millions across the nation.
Concert Lineup
The full Memorial Day Concert lineup includes:
Joe Mantegna
Laurence Fishburne
Renee Fleming
Gary Sinise
General Colin Powell
Vanessa Williams
John Ortiz
Robert Patrick
Five for Fighting
Ana Ortiz
Russell Watson
National Symphony Orchestra
US Army Chorus
Free Memorial Day Concert - West Lawn, Capitol Hill. This year's concert features the National Symphony Orchestra. The concert runs from 8:00 to 9:30pm.
TV & Live Streaming
The Memorial Day concert is screened live on PBS, which if you're in the US means you can watch live anywhere that has a TV:
You might also be able to catch some highlights from the Memorial Day celebrations on the various webcams located around DC, especially the live stream from the Washington Monument:
Hotels and Accommodation
If you're in Washington DC for Memorial Day weekend then you'll need to get your reservation made as far is advance as possible to get the best prices. You can search and check availability for local hotels here.
Reviews & Sharing
Page content by Martin Kerrigan. If you have found the content on this page useful then please feel free to share it with your friends and family, or if you have any information or updates that might be useful for us to add to the page then please contact us