World Series Parade 2017
Live Stream, TV Coverage, Date, Start Time, Route
Location, date and time tbc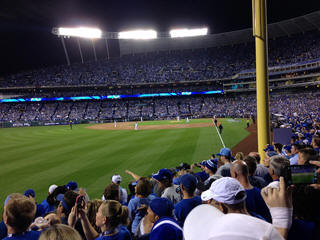 The victory parade is a prominent feature of all of the major US sporting events and the MLB Baseball World Series is no exception.
With a final event that takes place over up to 7 games and often experiences large swings of fortune the excitement builds up over many days and weeks, leading to a great explosion of celebration when eventual triumph is confirmed.

In recent years is had been the success of the San Francisco Giants that has led to a number of parades in that great city that have shown no sign of reducing in fervour for all their repetition, while there have also been great parades enjoyed by the Boston Red Sox and St Louis Cardinals over the last few years. I would live to see what would happen if the title was ever to come to New York, which is a chance this year with The Mets playing so well, while another decent outside shout are the Toronto Blue Jays.
Event Details
Last year's event really was something special, celebrating the epic and historic victory for the Chicago Cubs.
Details on the 2017 parade to follow.
Social & Streaming
The World Series victory parades in recent years have all been streamed live online so we would expect to see some good options again this year. We will provide the stream links here as and when they become available.
Hotels and Accommodation
The venues may vary, but there are always those who need to travel to watch the victory parade, or maybe just want to secure a room for the night to they don't have to drive home! You can check availability and make reservations for local hotels here.
Reviews & Sharing
Page content by Martin Kerrigan. If you have found the content on this page useful then please feel free to share it with your friends and family, or if you have any information or updates that might be useful for us to add to the page then please contact us