All England Badminton 2017
Live Stream, TV Coverage, Schedule, Tickets
National Indoor Arena, NIA, Birmingham, UK, 7-12 March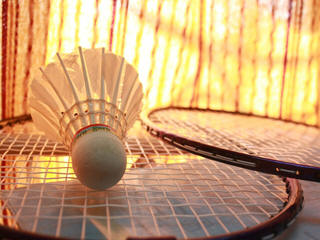 This may seem like an unusual choice to include in a section that features iconic global sporting events like marathon majors, Grand Prix and cup finals, but I have to confess that badminton was one of the first sports I took a real interest in (after football of course - I was kicking a ball around pretty much as soon as I could stand unaided!) and I actually played to a decent standard throughout my school and college days, and even have a couple of trophies to show for my efforts.
So that's why I have something of a soft spot for this noble game, and as the annual All England Open Championship is not only one of the most prestigious in the sport but also rather conveniently located in the UK then it's one I always like to take an interest in.
In historical terms, this is actually one of the oldest sporting tournaments you'll find anywhere, especially for such a relatively minority sport. The All England Open Championhsip, as it is now formally known, can actually trace its roots right back to 1899, with only small breaks for the slight inconvenience caused by 2 world wars.
Current sponsors Yonex have been associated with the event since 1984 so are pretty much synonymous with it now, while the current venue of the National Indoor Arena, or NIA, now also having succumbed to sponsorship by Barclaycard, in Birmingham has been its home since 1994. In recent years the Chinese participants have tended to dominate the prizes, although you can also expect good showings from the South Korean and Malaysian players.
Event Details
The full tournament schedule for the 2017 event to follow.
TV & Live Streaming
The coverage of the tournament has in previous years been patchy at best, but with the growth of the internet and online streaming, then there are more and more opportunities to watch the action becoming available. In particular, the excellent Badminton World site provides extensive coverage, both live and delayed:
All England on Badminton World
This year the main TV broadcaster is Eurosport in the UK and Ireland, who will be showing highligts and live coverage on the Eurosport 2 channel from the quarter final stages through to the final.
Eurosport are also providng live coverage of the whole tournament (from the second round onwards) as a live onlice stream via the Eurosport player service. This does require a subscription, but the prices are very reasonable:
There is also a load of coverage of previous events, including some classic finals, on Youtube:
Hotels and Accommodation
If you're planning on some time in Birmingham during the All England Championships and looking for somewhere to stay you can look for hotel and B&B availability and make online reservations for local hotels here.
Reviews & Sharing
Page content by Martin Kerrigan. If you have found the content on this page useful then please feel free to share it with your friends and family, or if you have any information or updates that might be useful for us to add to the page then please contact us