Cheltenham Festival 2017
Live Stream, TV Schedule, Gold Cup, Tickets
Cheltenham Racecourse, Gloucs, UK, 14-17 March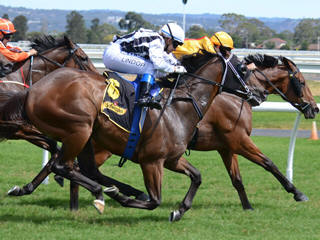 This is an event that I have to concede I have somewhat mixed feelings about - as someone who is very much against animal cruelty then it s sometimes very difficult to look beyond the inevitable suffering that takes place at these large scale horse racing meetings, with several horses every year likely to have to be put down as a result of injuries gained on the track - in 2012 alone 5 horses were destroyed.
I'm also somewhat well set against gambling on such events, as I've seen in the past how something as seemingly harmless as putting a few quid on a race can prove to be a gateway to more serious gambling problems, which can be truly destructive for individuals and families. Which is also why I won't be providing any links to betting sites on here.
So if I'm going to be totally honest then my reasons for including this event would have to include taking the opportunity to mount my soapbox on the above themes! It's just a couple of areas that I don't think are always close enough to the public's consciousness as they probably should be.
That said, in my pre-animal advocacy days I did attend some race meeting and also enjoyed more than the occasional flutter, so I can certainly see and appreciate where the appeal lies, and in historical terms Cheltenham is certainly one of the more prestigious events, with history that can be traced right back to 1860.
Event Details
The Cheltenham festival is famous for being broken into 4 distinct days, each categorised with their own personal theme and drawing crowds accordingly. This year the main days and dates are:
Tue 14 Mar - Champion Day
Wed 15 Mar - Ladies Day
Thu 16 Mar - St Patrick's Day
Fri 17 Mar - Gold Cup Day
For full race day schedules, including starting lineups and prices, then there are full details on the official site:
Cheltenham Festival full lineups
TV & Live Streaming
There are a few online viewing options for this event. Channel 4 racing is one of the main broadcasters covering Cheltenham in the UK, and you can watch online here:
Radio coverage will be provided on a few platforms, the best of which is usually the BBC's 5 Live:
There is also some excellent festival coverage on Youtube, including classic races and previews and predictions for this year's event:
Cheltenham Festival on Youtube
Hotels and Accommodation
If you're planning on visiting Cheltenham and the surrounding areas around festival time, then you can look for hotel and B&B availability and make online reservations for local hotels here.
Reviews & Sharing
Page content by Martin Kerrigan. If you have found the content on this page useful then please feel free to share it with your friends and family, or if you have any information or updates that might be useful for us to add to the page then please contact us