Chicago Marathon 2017
Live Stream, TV Coverage, Course, Start Time, Date
Chicago, Illinois, 8 October, 7.20am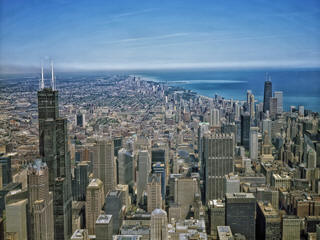 The Chicago marathon, currently sponsored by the Bank of America, is one of the largest annual marathon events taking place in the United States each year, attracting 45,000 runners (this is a maximum number of entrants, they could certainly attract more of entries weren't limited) to an event that has been run since 1977.

The marathon is subject to a time limit of 6 and a half hours and as such tends to attract the more serious level of athletes to compete and a time qualifying standard is required to register for the race, although there is also a general lottery drawn to fill the final spaces.
As is typical with many of the more popular events, charity registration is also a popular way to enter the race, with a guaranteed fundraising level getting you access to a number of charities with late registration rights.
Course Map
The Chicago Marathon route is on a large loop around the city, both starting and finishing in Grant Park. Key features of the route include the downtown area, LaSalle Street, Michigan Avenue, Wrigley Field, the United Center and Soldier Field.

See a full map of the race route, including the best viewing spots and facilities such as aid stations here:

Chicago marathon course map
Social & Streaming
There has been plenty of live online coverage of the Chicago marathon in recent years via popular providers such as Universal Sports and Watch Athletics. We will be keeping a close eye on the streaming availability for this year and post any links here.
This year the marathon is being covered live on TV by new broadcast hosts NBC5 who will be covering the whole event live. This is also available as a live online webcast stream that you can watch here:
Chicago marathon stream

In the meantime, you might like to check out some of the wide range of live webcam views from Chicago, taking you live to key points along the course and throughout the city:

Chicago webcams
Hotels and Accommodation
If you would like to stay in Chicago during the marathon weekend then we recommend making your reservation well in advance.
You can check availability and make reservations for local hotels here.
Reviews & Sharing
Page content by Martin Kerrigan. If you have found the content on this page useful then please feel free to share it with your friends and family, or if you have any information or updates that might be useful for us to add to the page then please contact us