University Boat Race 2017
Live Stream, Date, Crews, Schedule,
Oxford v Cambridge University, River Thames, UK, 2 April, 4.30pm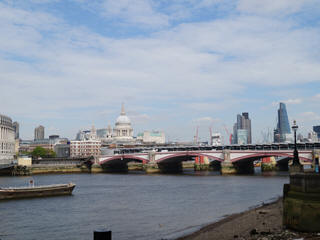 This is one of those events that most certainly falls into the category of being quintesentially English - a famous and historic event that have been taking place now since 1829 and conjures up images of crowds of top-hat clad gentlemen and parasol-carrying ladies sitting by the river Thames sipping Pimms and applauding politely as the boats row swiftly by.
In fact, take away the sartorial references and in parts at least that is still what the event is like today - in many cases this may have assumed an ironic timbre, but the day of the Oxford v Cambridge University boat race, often known locally simply as The Boat Race or the Varsity Race, is a time for people to remember times gone by and enjoy the continuance of an event that surely wouldn't have survived for this length of time anywhere else in the world.
It certainly hasn't lost any popularity with the local populace - in recent years crowds estimated at a quarter of a million have crowded the river's banks to watch the event, and if the weather holds then it is advisable to get there very early to secure yourself a decent vantage point.
In terms of the race itself, Cambridge currently hold the advantage in wins and are on something of a winning streak, but on the day anything can happen - past events have seen boats sinking, dead heats, and even the race suspended as a result of the now infamous swimmer in the Thames incident. It may lack the drama of some more modern sporting events, but still represents a jolly decent day out for people of any generation.
Event Details
The crews for the men's race have in recent times acquired something of an international flavour. Full crews to follow.
TV & Live Streaming
The main coverage of the Boat Race is provided by the BBC, both on TV and radio, and the day of the race itself is one of those increasingly rare occasions where the main terrestrial broadcaster hosts a large sporting event. You can watch the BBC coverage online via the iPlayer:
This just available in the UK though - for international viewers you can currently watch via Filmon, although there are currently some legal challenges taking place around this service, so it may not last much longer:
Elsewhere, the official site are promising streaming online coverage, although whether this will be live or delayed isn't currently clear
Other TV channels with coverage include Eurosport in Europe, SuperSport in Africa, CCTV5 in China and Universal Sports in the USA.
Hotels and Accommodation
If you're planning on visiting London around the time of the Boat Race and looking for somewhere to stay you can look for hotel and B&B availability and make online reservations for local hotels here.
Reviews & Sharing
Page content by Martin Kerrigan. If you have found the content on this page useful then please feel free to share it with your friends and family, or if you have any information or updates that might be useful for us to add to the page then please contact us