Washington DC Webcams
Live Streaming Webcam Views
National Mall, Washington DC, USA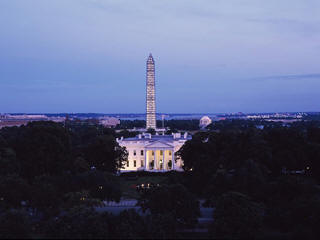 Note: If you're here looking for live coverage of the Trump inauguration ceremony, see our live page here:
Washington DC has some of the most iconic tourist sites and monuments anywhere in the world, from the White House to the National Mall so it is not surprising that the webcam views here are some of the most popular anywhere in the world.
These sites attract visitors from all around the world in huge numbers, and for those not able to visit in person then the live webcams are the next best thing.

You can watch the changing of the seasons in the US capital city, or tune in to observe major national and international events, including the 4th July fireworks and Independence Day Concert on the National Mall, new year's eve celebrations and the parties for events such as Memorial Day and Martin Luther King Day. These webcam views are also of particular interest during extreme weather events, such as snow storms, blizzards, heat waves and tropical storms, giving a unique live insight into conditions in the area.
Live Webcams
There are several live streaming webcam views positioned on and around the Capitol Hill area of Washington DC, one of the most visited and high security areas anywhere on the planet. Watch the main live webcams here:

National Mall webcam

Washington Monument

Away from the tourist destinations there is also and extensive network of live traffic cameras all around the DC area:

DC traffic webcams
Reviews & Sharing
Page content by Martin Kerrigan. If you have found the content on this page useful then please feel free to share it with your friends and family, or if you have any information or updates that might be useful for us to add to the page then please contact us