Bastille Day Fireworks 2018
Live Stream, TV Schedule, Viewing Points, Start Time
Eiffel Tower, Champs de Mars, Paris, France, 14 July, 11pm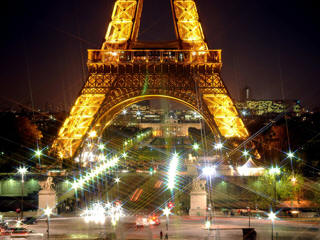 Most people have heard of the French Revolution (I used to buy baguettes from a sandwich shop of the same name every day, shows how widespread it is!) and are familiar with Bastille Day as celebrating the event, with parties, parades and the spectacular fireworks displays across the country marking the occasion, which is still a public holiday in France.
Reading a bit more on the subject, as I have done recently, highlights just what a terrible time is was in French history, with people slaughtered in the tens of thousands in the months leading up to the storming of the Bastille that marks the day that is now commemorated each year. The Reign of Terror associated with the revolution saw over 16,000 executed by guillotine alone in one of the bloodiest periods in European domestic history.
In modern times though it is an excuse for a party, and the citizens of the country gather together to mark the day with street parties, fireworks, parades and all manner of festivities from the smallest villages to the largest cities. In Paris the climax of the day's celebrations is the spectacular fireworks display, launched from the Eiffel Tower and viewable for miles around, drawing crowds in their thousands into the city.
Remember to also check out the Bastille Day Military Parade live coverage: Bastille Day Parade live stream
Event Schedule
The Paris Bastille Day fireworks are launched from the Eiffel Tower, starting at 11pm and lasting for around 30 minutes.
The best viewing points for the public are on the Champs de Mars itself, but given the highly visible nature of the Eiffel Tower you'll be able to get a pretty decent view from any number of vantage points across the city and in the surrounding hills. The Basilica of the Sacre Coeur at Montmartre would be a particularly recommended spot.
TV & Live Streaming
In recent years the Bastille Day fireworks have been streamed live online so we would expect to see the same again this year.
This site has the fireworks live:
In the meantime, another way to get a different perspective on the celebrations is to check out some of the local webcam feeds - there are several in key locations in Paris, including a few on and around the Eiffel Tower, giving prime vantage points of the fireworks:
Hotels and Accommodation
If you're in Paris for the Bastille Day celebrations and looking for somewhere to stay to attend any of the parades or other events you can check out availability and make reservations for local hotels here.
Reviews & Sharing
Page content by Martin Kerrigan. If you have found the content on this page useful then please feel free to share it with your friends and family, or if you have any information or updates that might be useful for us to add to the page then please contact us