Summer Solstice 2017
Live Stream, Events, Times Square Yoga, Stonehenge
Worldwide, 21 June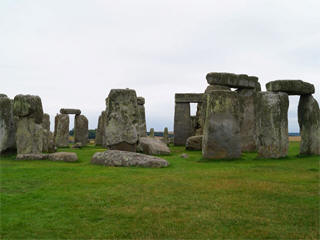 The summer solstice, the formal name for the longest day of the year, also commonly known and popularised by Shakespeare as midsummer takes place on the 21st June each year and is celebrated by different countries and cultures around the world.

Often commonly associated with the druid tradition in Europe, one of the most popular and iconic sites is Stonehenge, where for many years people have traditionally gathered to celebrate the solstice. A more modern interpretation can be found in New York's famous Times Square, where crowds have taken to gathering for a celebration including yoga at sunrise to mark the occasion.
Event Details
Stonehenge

Stonehenge attracts huge crowds for the summer solstice, an event that starts on the evening before, June 20th, and culminates with the sunrise of the morning of June 21st, which falls at 4.52am. Sunset on the previous evening will be at 9.26pm.
Please note that parking is limited at the site and the surrounding roads can be a nightmare so from personal experience I very much recommend the local bus service that leaves form Salisbury station and takes you directly to the site for a very reasonable price.

Times Square, New York

The big event here is the visit of international yoga instructors who will be offering classes in Times Square throughout the day. This year this also falls on the newly announced United Nations International Day of Yoga, another reason to join the party.

Globally, other big summer solstice events include the Midnight Sun Music Festival in Reykjavik, Iceland and the Summer Solstice Parade in Santa Barbara.
Social & Streaming
There used to be a live webcam at Stonehenge but this is sadly no longer in place, so your best option of finding some live streaming here is to check out the TV news channels. BBC News in particular will certainly have reporters at Stonehenge providing regular updates. You can watch this online here:

Summer solstice on the BBC
Latest: There's a good chance there will be a Periscope stream from the Stonhenge summer solstice this year, there is an official Stonehenge Periscope TV feed and there have been sunsets and sunrise streams from there previously, check it out here:
Stonehenge Periscope

In Times Square you are fortunate enough to be served by probably the best selection of live streaming webcams views anywhere in the world, providing a great view of the days events:

Times Square webcams
Hotels and Accommodation
For any of the featured venues you can check availability and make reservations for local hotels here.
Reviews & Sharing
Page content by Martin Kerrigan. If you have found the content on this page useful then please feel free to share it with your friends and family, or if you have any information or updates that might be useful for us to add to the page then please contact us